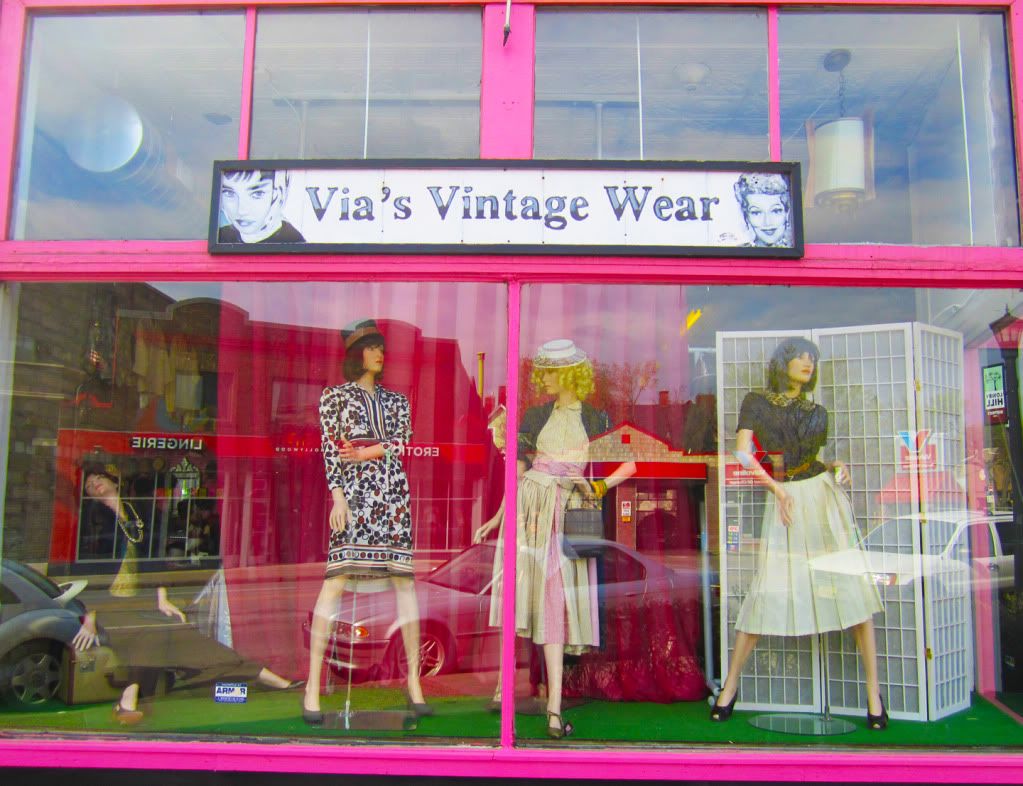 Via's Vintage is located in uptown Minnapolis, MN. (but hey everyone, they also have an Etsy store!) Just another vintage shop I had meaning to peak into for the past months and somehow never got around to, until today!
I have very few photos from the inside of Via's because I was quickly told that they do not allow photos... whaaa whaaa. I didn't even get to take pictures of the best stuff!
Some of the best parts about Via's (that aren't pictured) include: The have TONS of bullet bras, TONS. They have a huge array of furs in all shapes and sizes, the amount of pillbox hats is astounding, and eerything is in such amazing shape.
Alll the dresses in the store are arranged by waist size, and they are more than willing to measure you on the spot for best fit. Beyond the mostly female oriented store though, they also carry AMAZING men's suit jackets and blazers. The one above caught my eye
fast.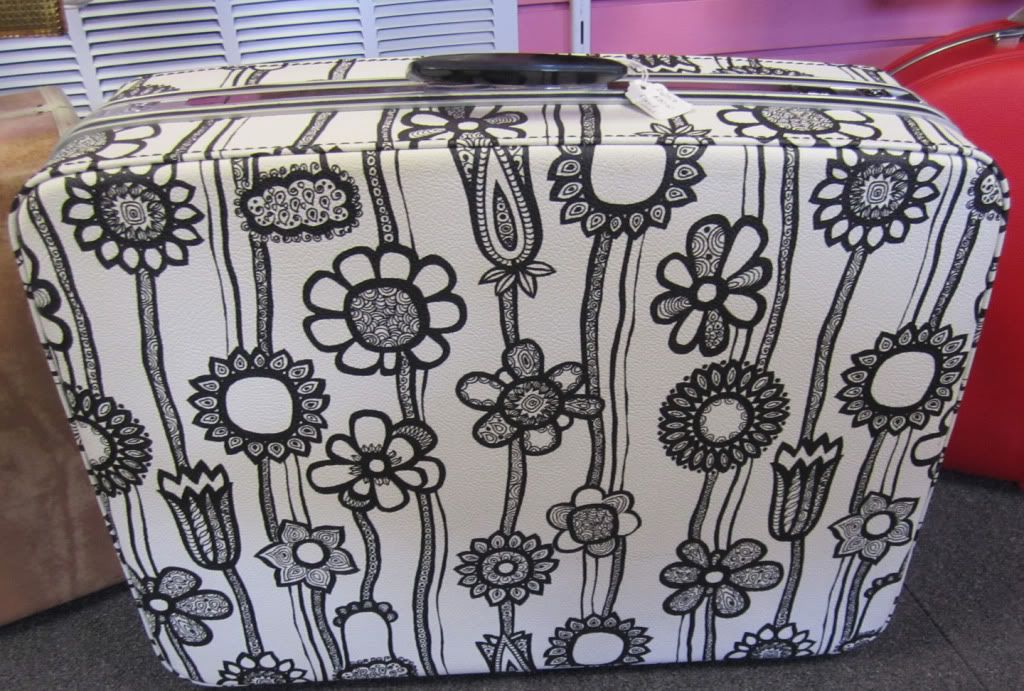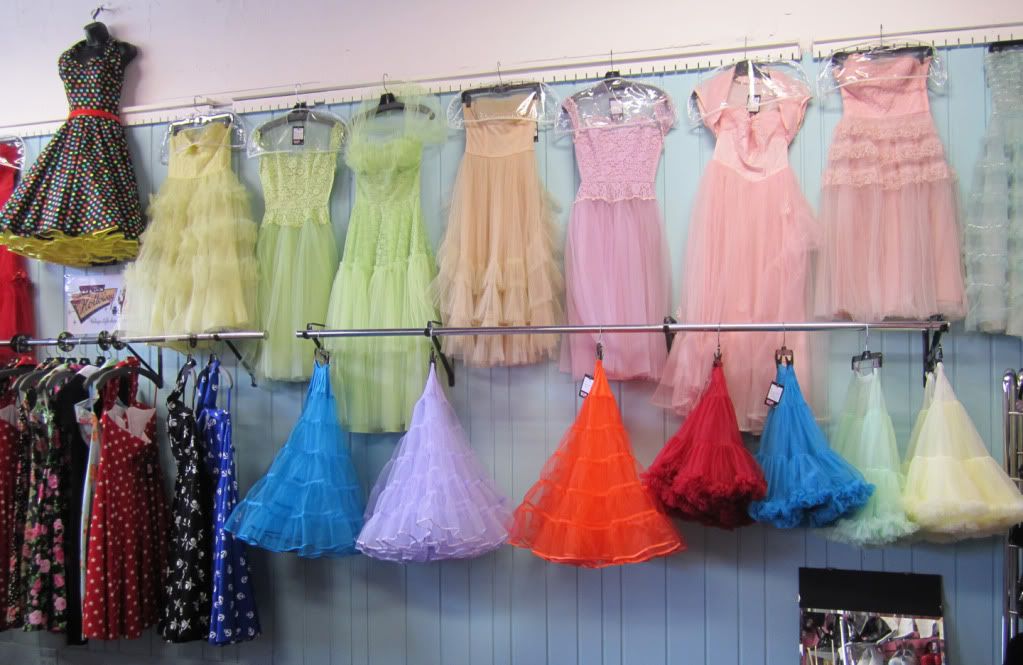 The store is littered with little props like this painted vintage suitcase... can give a girl some ideas...and as for on the right. It's just a little slice of heaven to see so many fun petticoats!