Today's adventure kids takes place in Hawaii, on the Big island to be more specific. I flew over there at the end of 2010 (after Christmas) and stayed through the entire month of January 2011. Here was the deal: Two wonderful people I know where building a second house on some property they bought just south of Hilo. They offered up to all there friends that if anyone wanted to fly over while they were there for just over 2 months in the winter and help them clear land and build their home, they would feed and offer up adventures for us. So, pretty free labor for them. And a deal I could not pass up for me.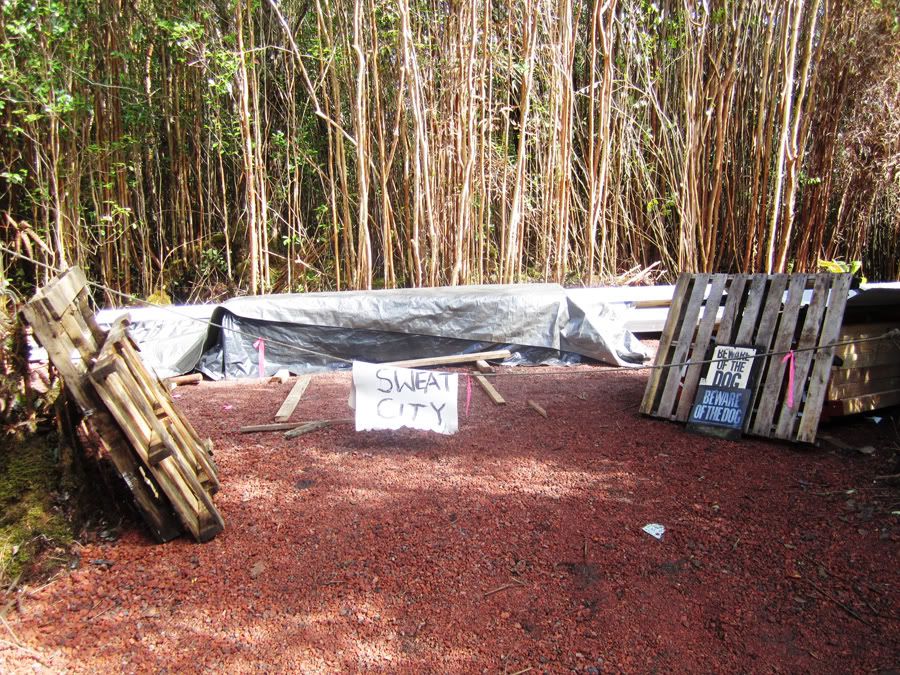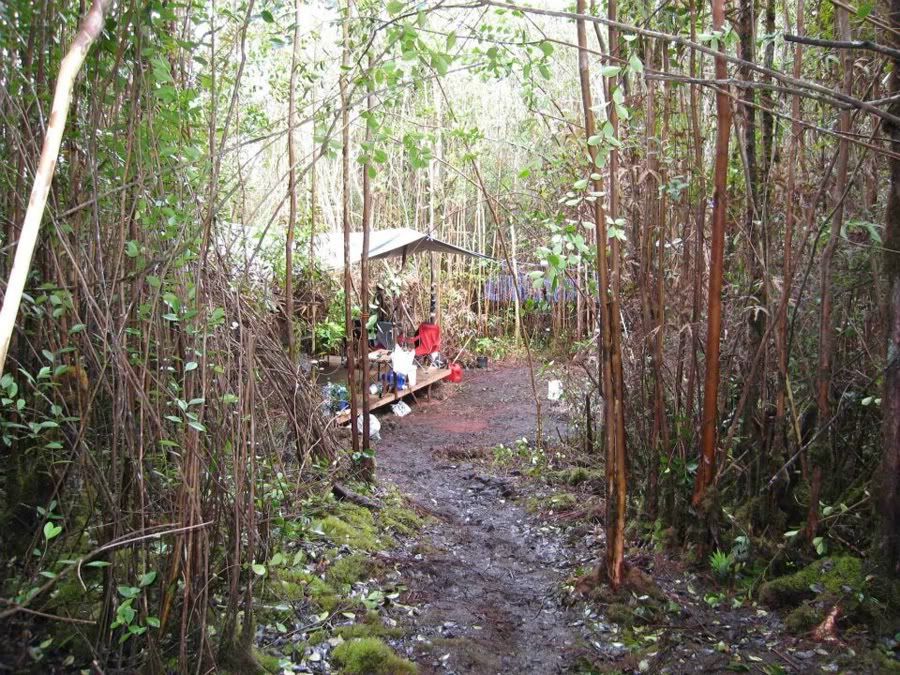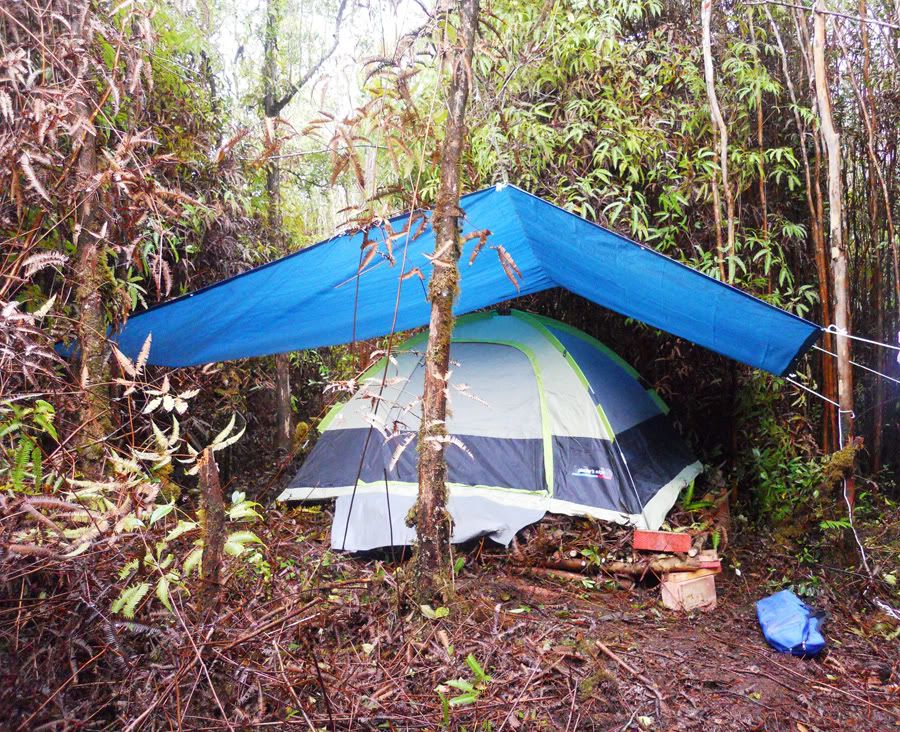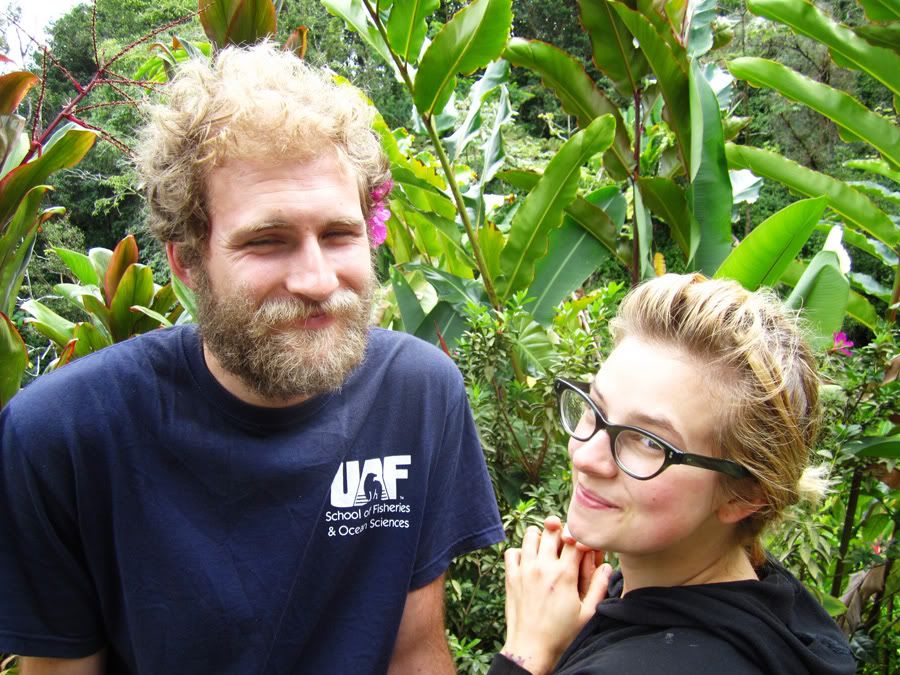 Top L: The entrance to the Property, which was dubbed 'Sweat City'. Top R: The Party Tent, which is where we congregated for meals, and late night shenanigans because it was the only place where we could get electricity (aka, one light. and music). Bottom L: My Home for a month. Bottom R: Our gracious hosts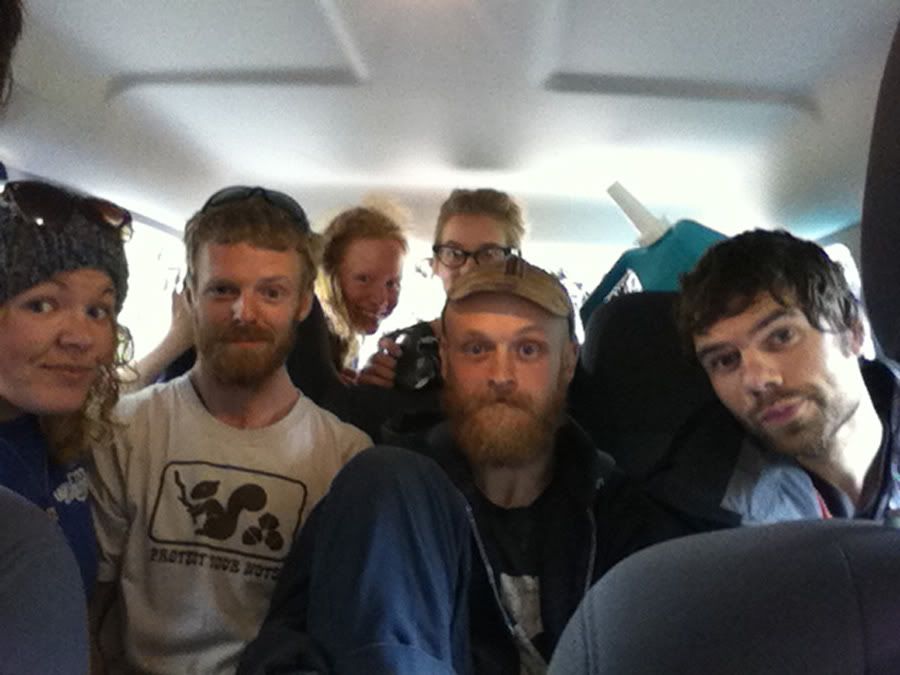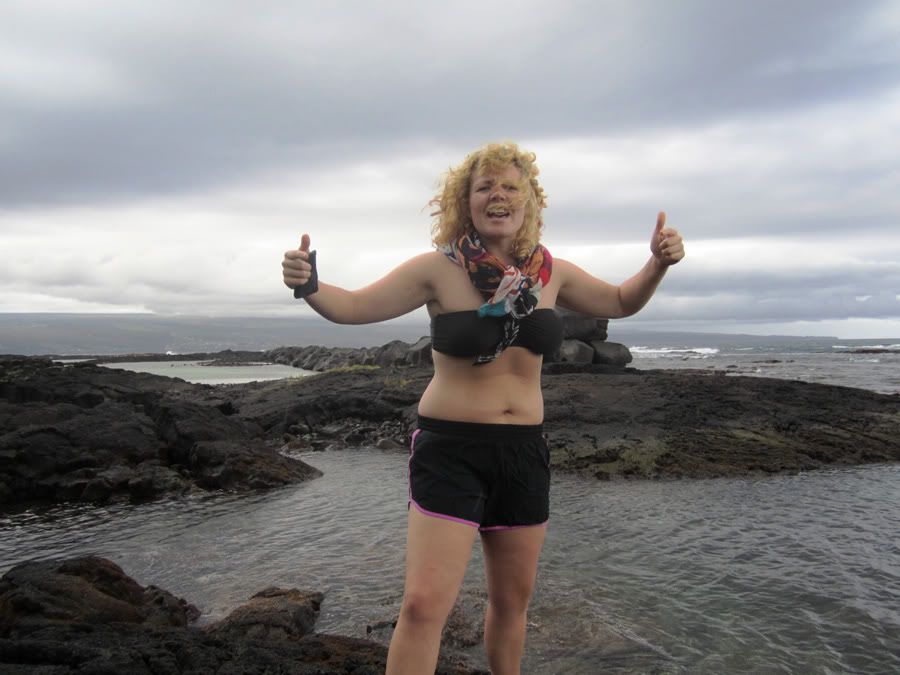 Top: We rode around in a very illegal fashion(three people in front are not pictured...sadly) Bottom L: I got to go snorkeling for the first time! It was MAGICAL. Bottom R: I rule this hunk O' Rock. WHAT!?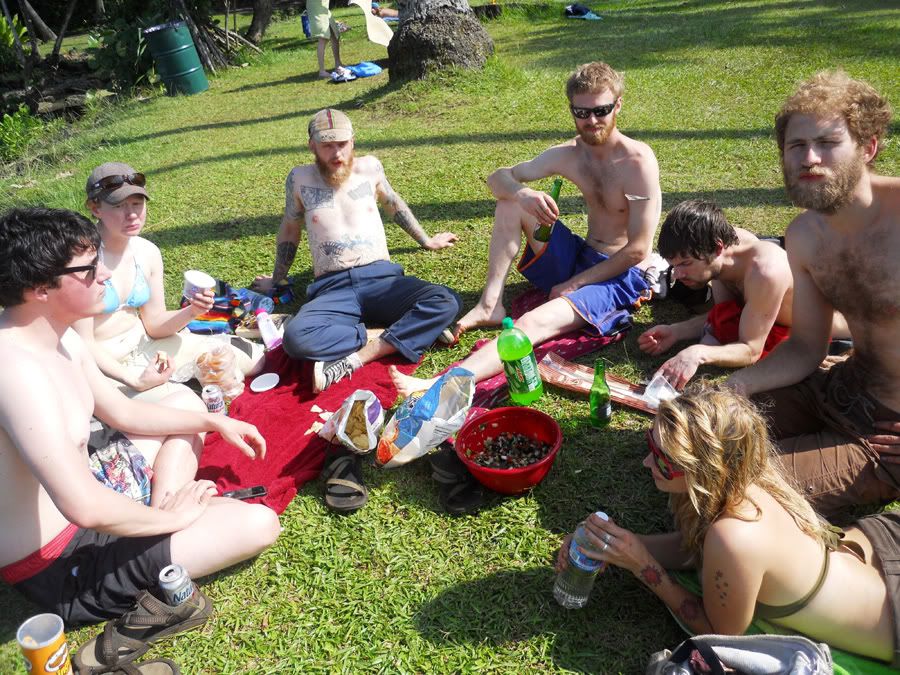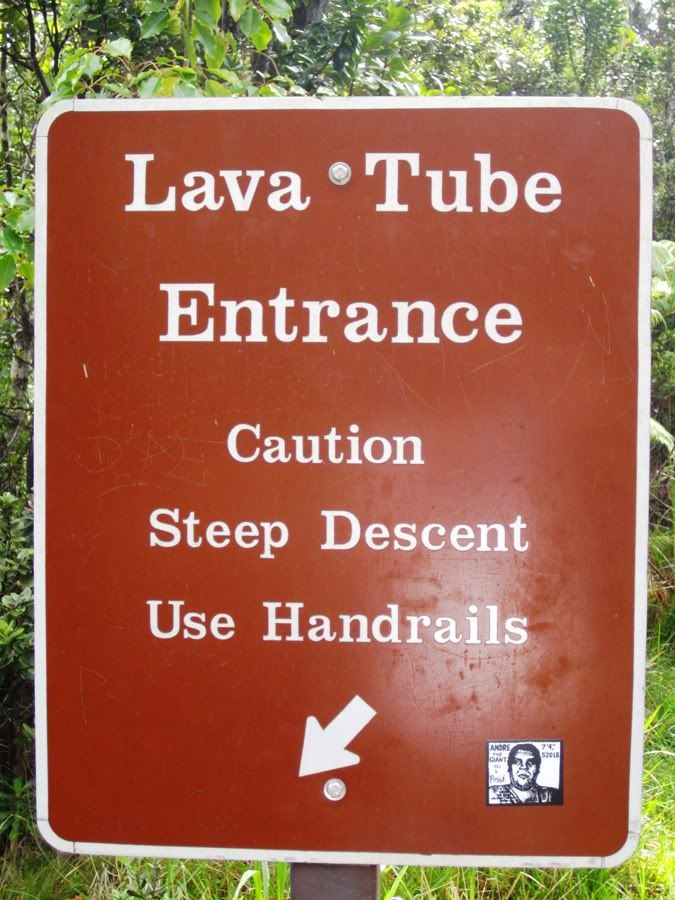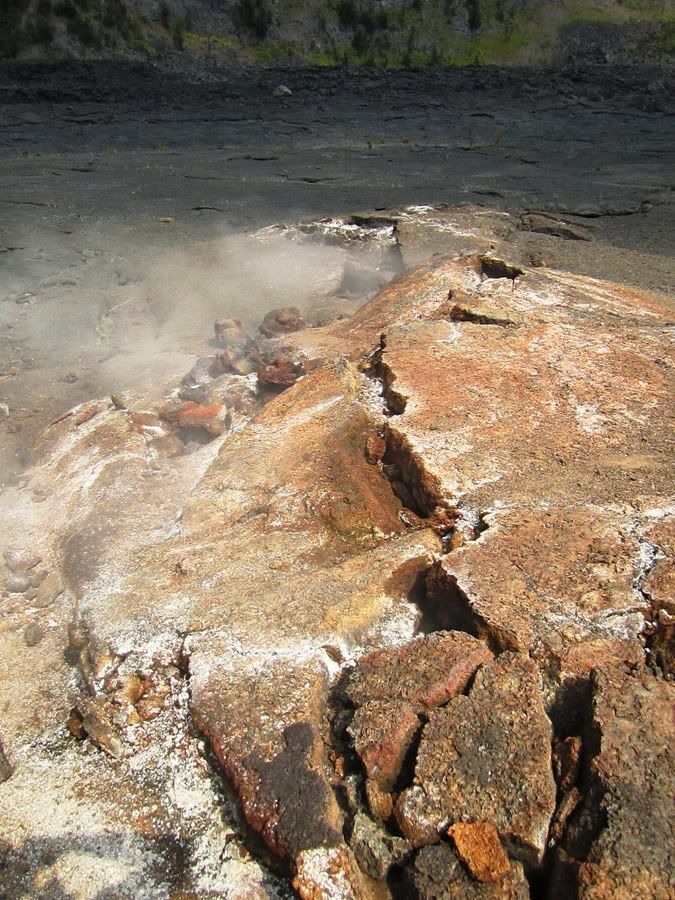 Top L: The Warming Ponds. They were wonderful, and at night even more so. They also kept us (relatively speaking) clean. Top R: Our Slumlord bosses gave us a reward of sun and fancy bread and cheese for an afternoon. Bottom L: LAVA TUBES Bottom R: Inside Volcano National park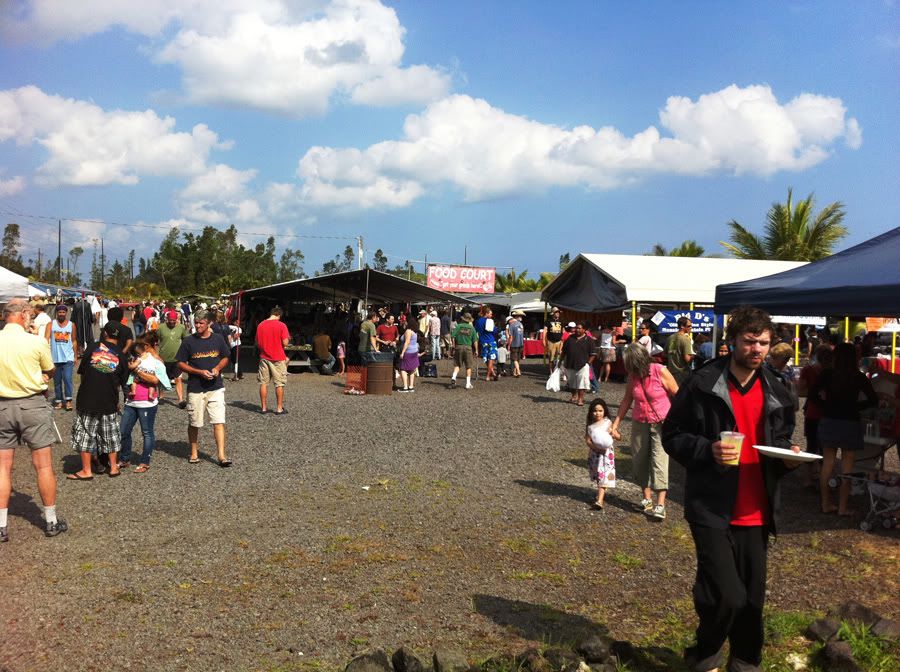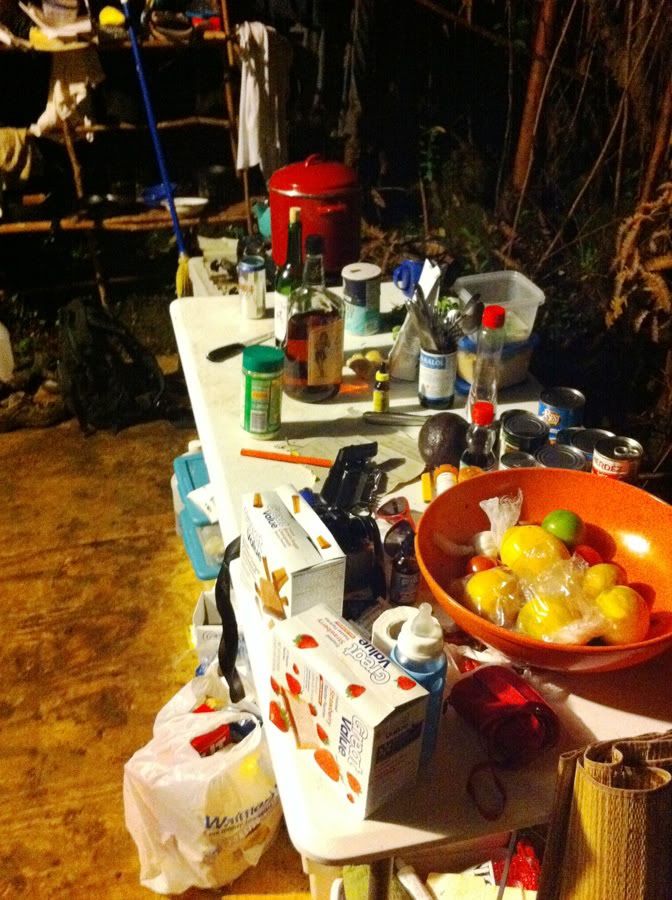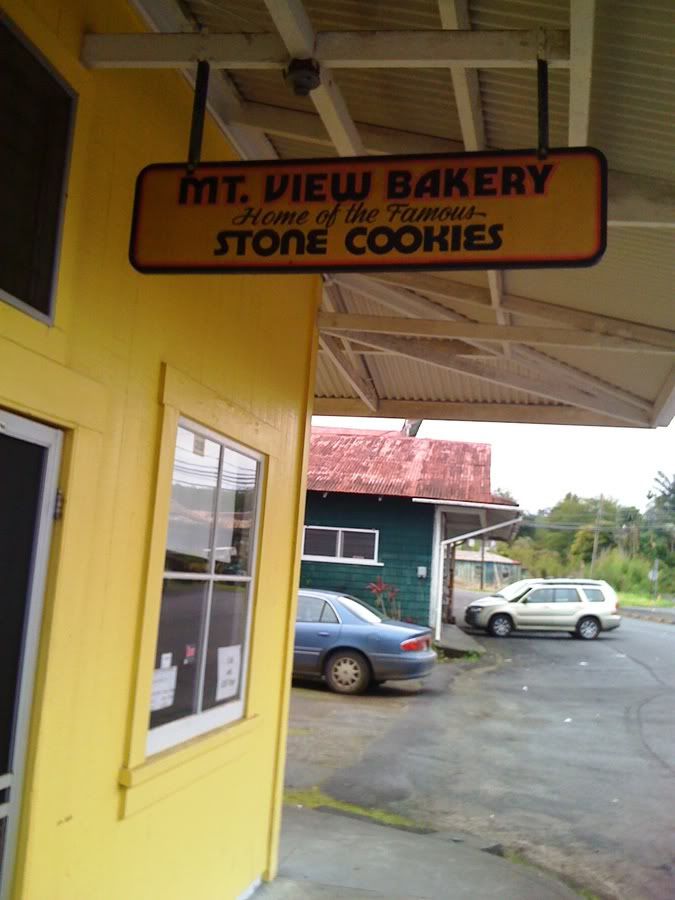 Top: OH THE FARMERS MARKET. How I was excited for you each and every time. Bottom L: Our Kitchen on the property. Bottom R: This bakery was 2 miles away, and the closest thing to walk to when needing to just get out on your own. I could ask for worse places to run for alone time. :D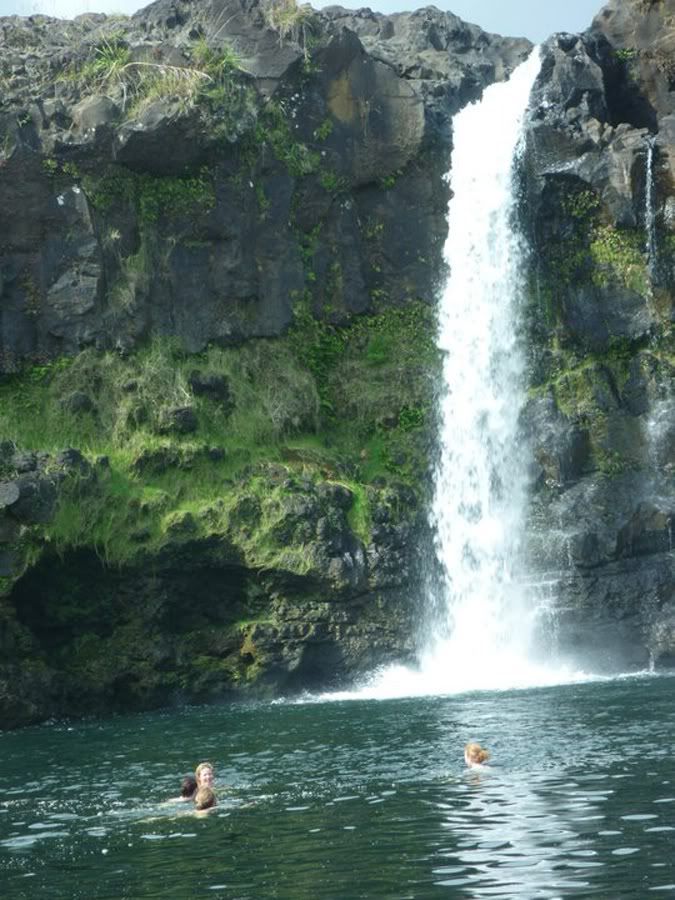 L: On one glorious adventure day, we swam under waterfalls. Fact. R: Cliffs on the edge of the world. A band was also created this day, and they shall live on forever as Milkshakes and Lava Flows.
My favorite portion of the island was by far the south point. The town was amazing, and the views gorgeous. The best part though was parking the car and hiking out a few miles to green sands beach. Worth the hike everytime. Plus, hiking out means there isnt a shitton of tourists. SCORE.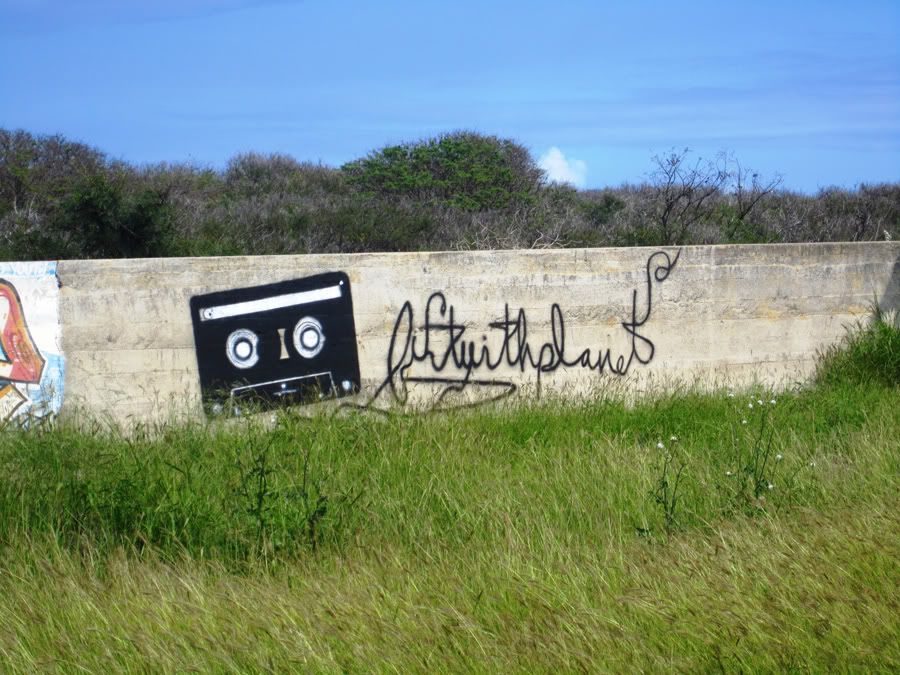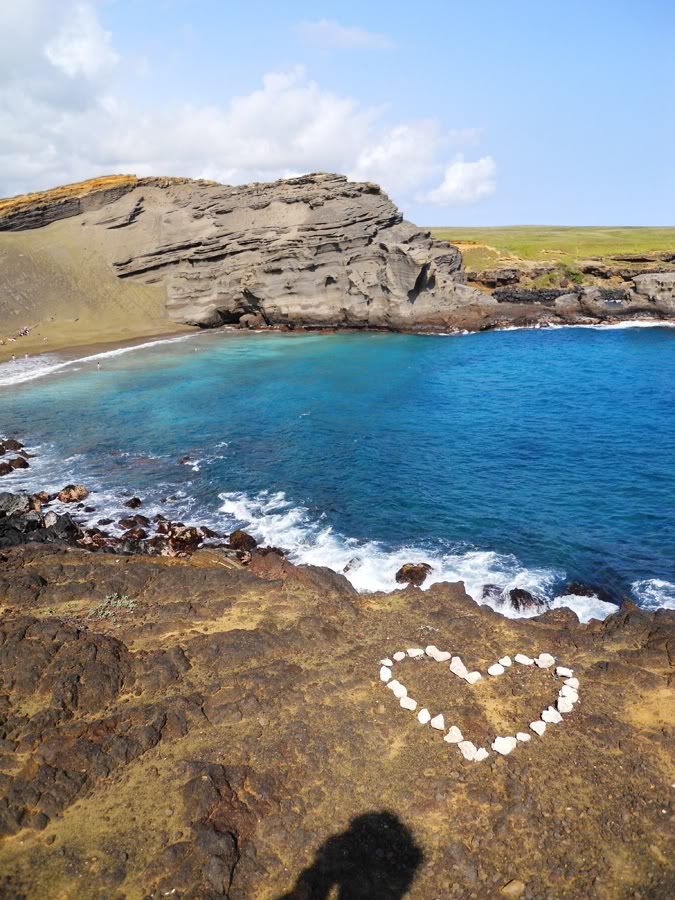 Top: Some great graffiti on abandoned housing in south Point. Bottom L: Admiring the view from the car park at south point. Bottom R: WE'VE MADE IT TO GREEN SANDS BEACH. and no, I didn't make the heart, it was already there. Truth.
And in the end, a gorgeous, gorgeous structure was created. I mean, just look at this roof. You know the rest is top notch to go along with that, no questions asked.