A week or week and a half ago, I took to a small photo tour of just a half a mile stretch in West Asheville. The fact that all these small details, fun shops, cafes and little bits of beauty are in such a condensed area is such a wonderful thing! I plan on doing another mile or 1/2 mile span in West Asheville in another few days.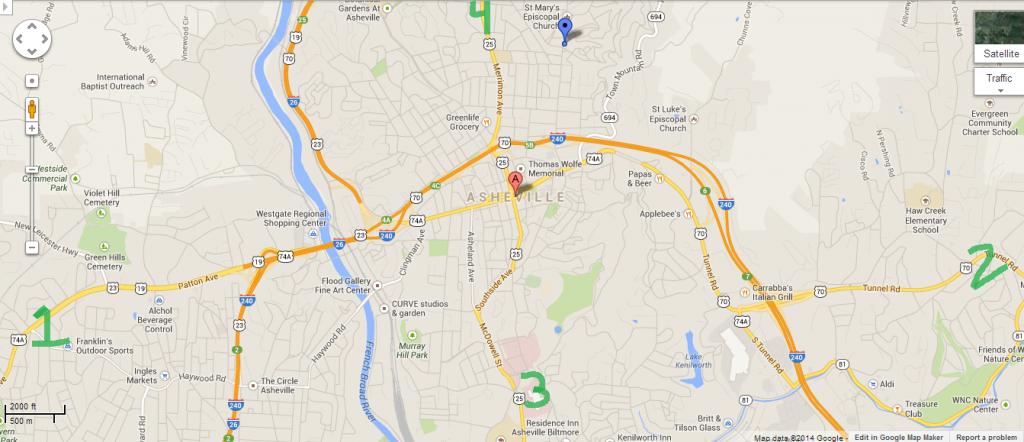 So here is a general Map of the 'city' of Asheville. I actually live just north of the boundaries of this picture, and there definitely will be posts that I do on areas south of this map, but for now, here is a snippet. To help you get a frame of reference, I have added numbers to the top, bottom, left and right. Now, the distance from '1' across to '2' is less than 7 miles. From '3' to '4' it is roughly 3.5 miles. So we aren't talking about a huge area here.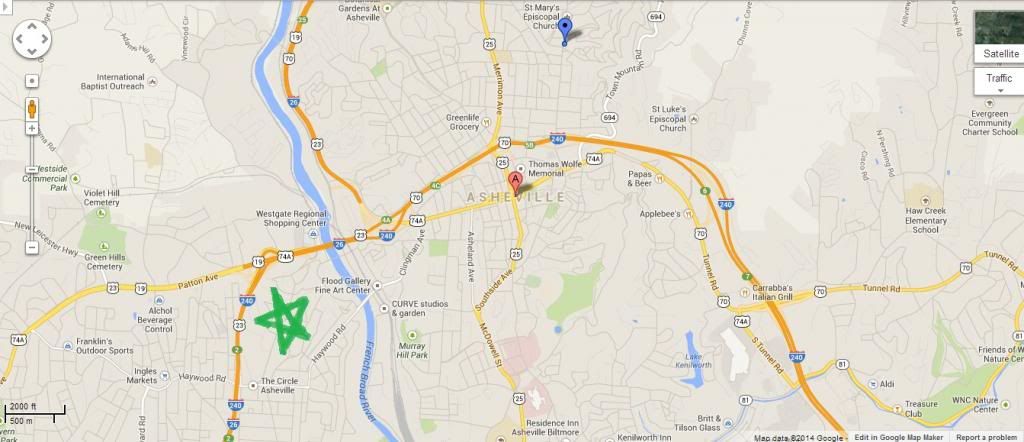 Now here is the same map, with a star in the general vicinity of the area I will be talking about today (West Asheville)...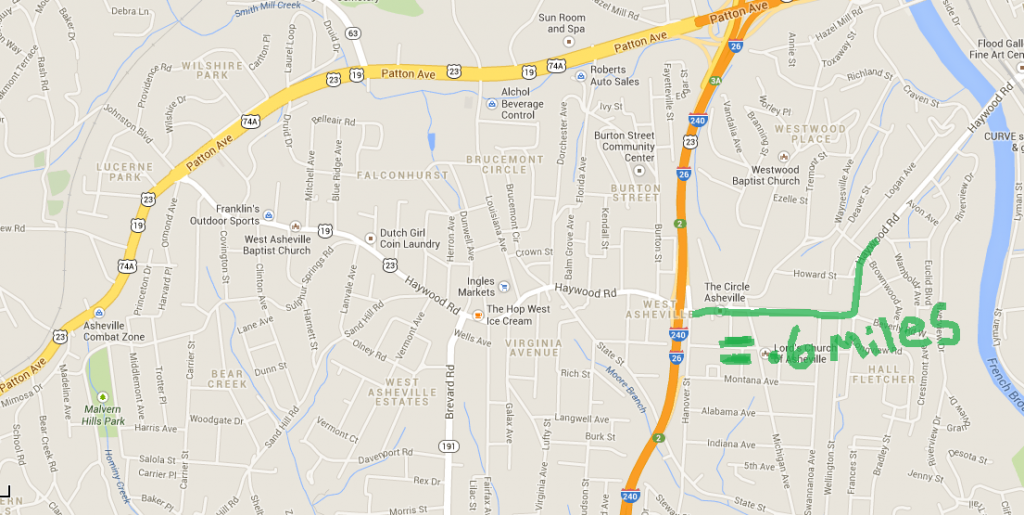 ...and then a more detailed map (with a green line showing the exact portion of west Asheville) of which I am talking about today. Less than a miles stretch. keep that in mind.
Now, you all might not need all this information, but as you learn, so am I. And Maybe Ill get better at this, and these can be a reference to someone else as well. *shrugs* or maybe I just like the little details. And now Ill shut it, and let you see pictures!