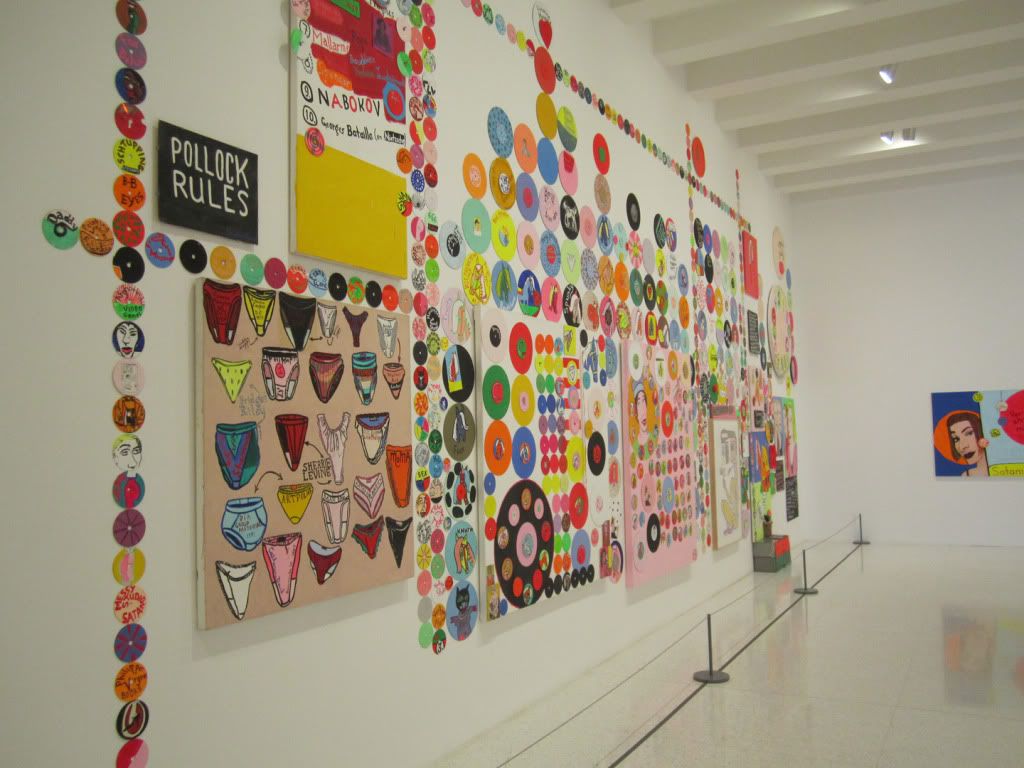 This past week I made a point to walk down to the Walker Art Center to see a new exhibit on Minnesota artist Frank Gaard, called Poison & Candy. I am a huge art lover, but overall love just letting other people take it in and form their own opinions.
I really enjoy this exhibit, the colors and themes were wonderful, but Ill let you just take a look and make your own opinions. Enjoy!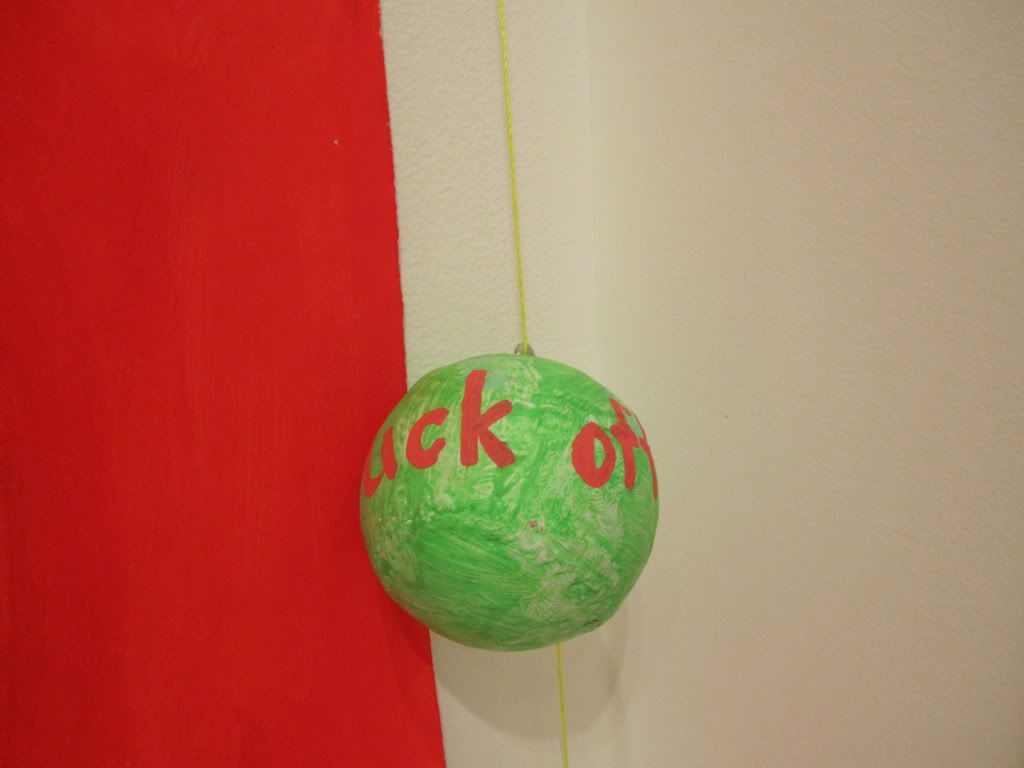 Detail of One of his portraits ( and also my favorite one... AHEM) and of one his other works in the exhibit)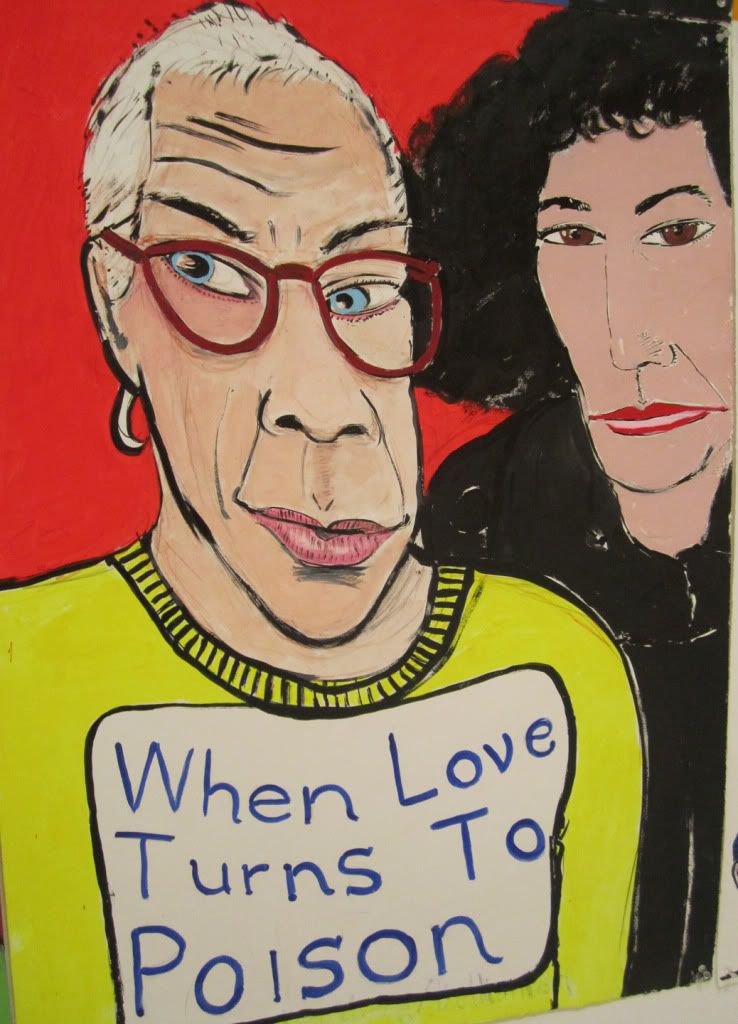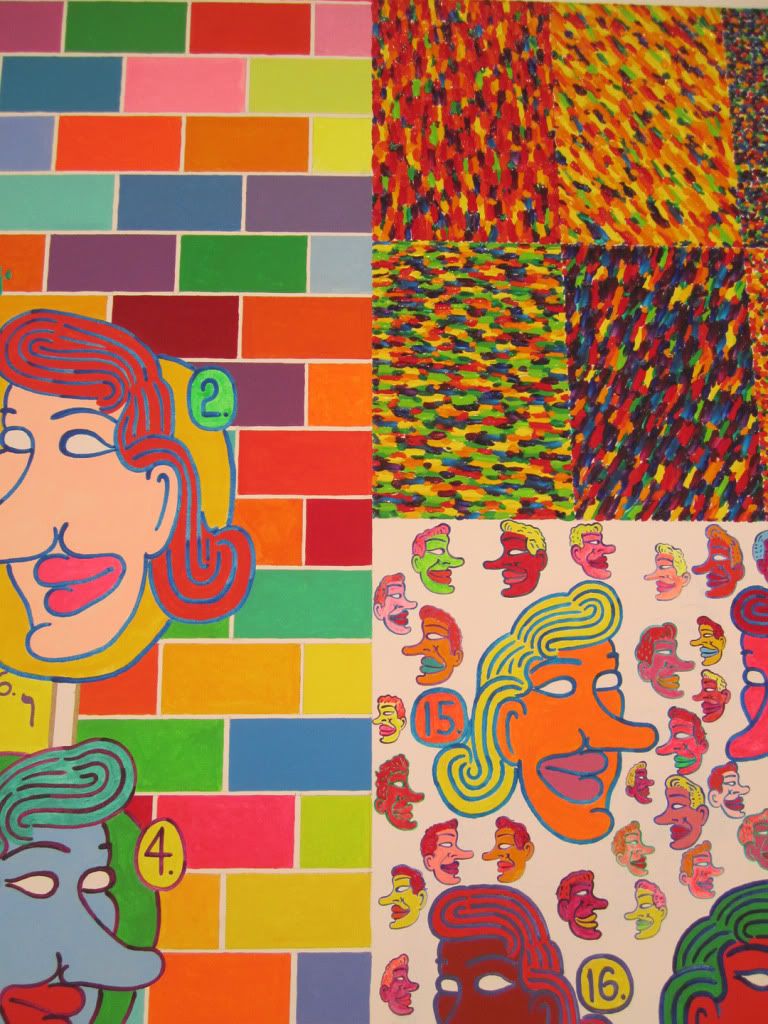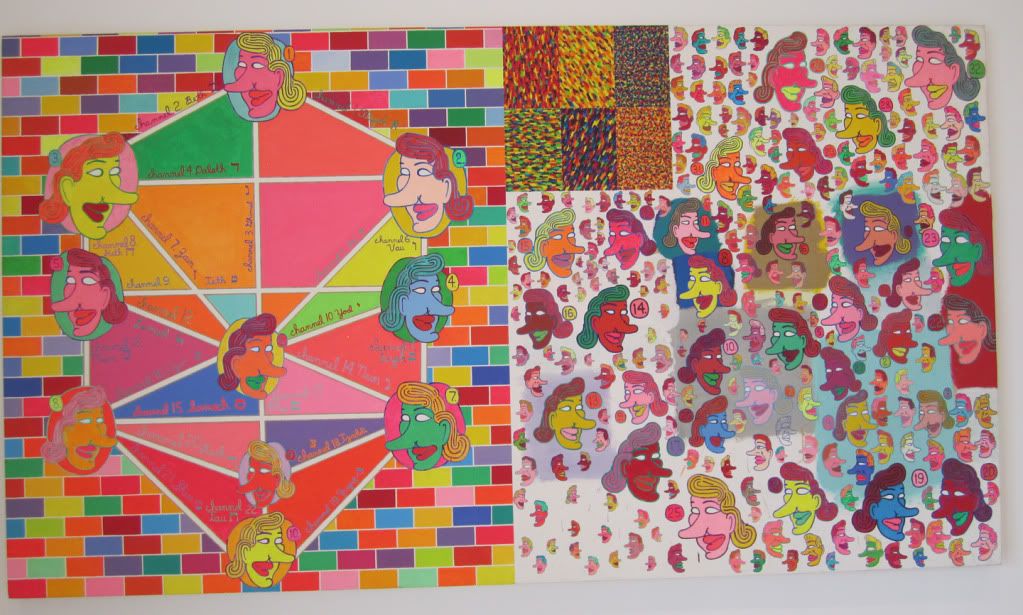 His wall of portraits. I want this in my house.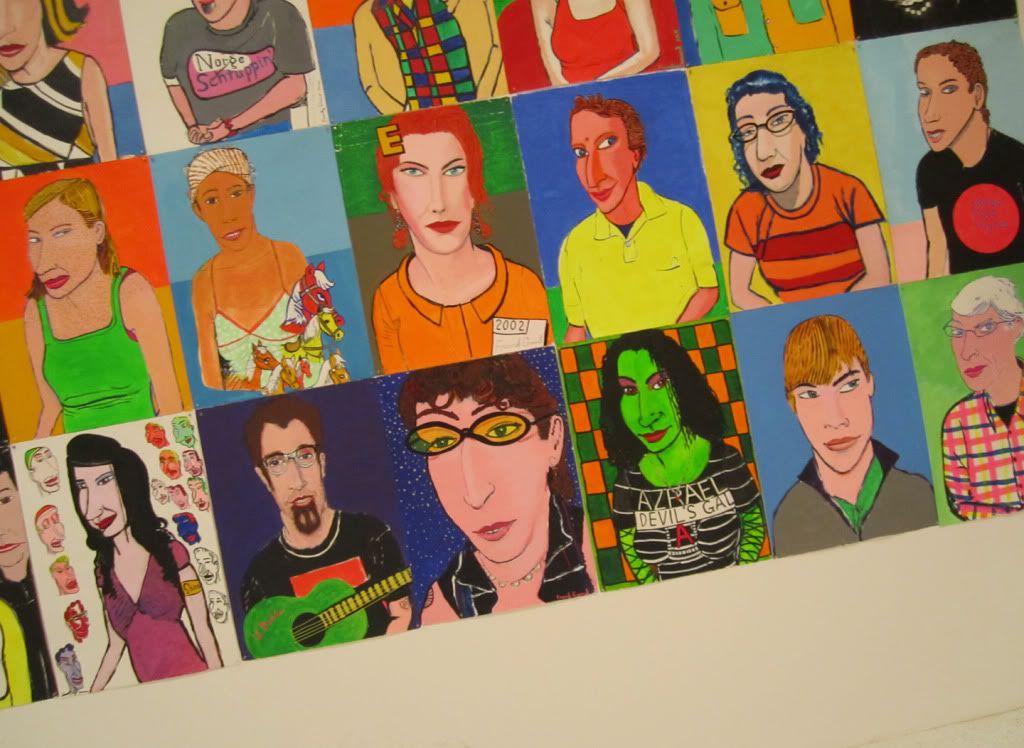 This last panel is one of Frank Gaard's Art Police comics. There was another huge section dedicated to these, but I knew a photo would not be able to accurately capture the images. Make sure to check out
Frank Gaard Blog
for more!