PAINT YOUR OWN PATTERNED RUG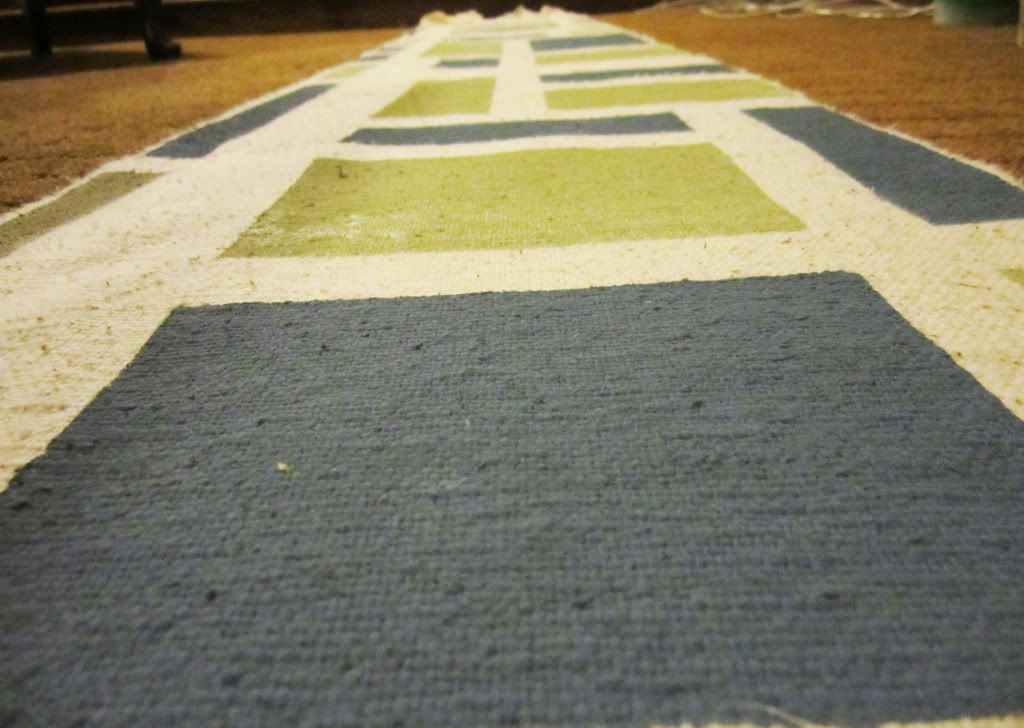 I came across a lovely tutorial quite a while ago at Design Sponge for painting your own rug design, and thought what a wonderful idea! I mean, have you ever tried to purchase any sort of patterned rug? RIDICULOUS. So expensive.
So I decided, I must try this. I was going to make some modifications though. First off, No buying a new rug at IKEA, when I was sure I could find SOMETHING at a local thrift store (and I did....though, frankly, I realize it is basically a table runner....but, this was only my first go...)
Second, I knew I had some old paint already laying around, and when i decided to do more than one color, I simply went to a few home improvement stores and looked for the cheap 'one off color' or 'already mixed, but wrong' paints, and SCORE, second color achieved.
The only purchases I had to make were some fabric medium at a local art store, and a role of painters tape, which I went with frog tape (green) and it worked fine...and I have at least half a roll left, so plenty for my next endeavor!
First, I taped off what pattern I wanted. Now, I didn't think ahead about this at all...I just started taping, knowing I would be happy with something 'Geometric'.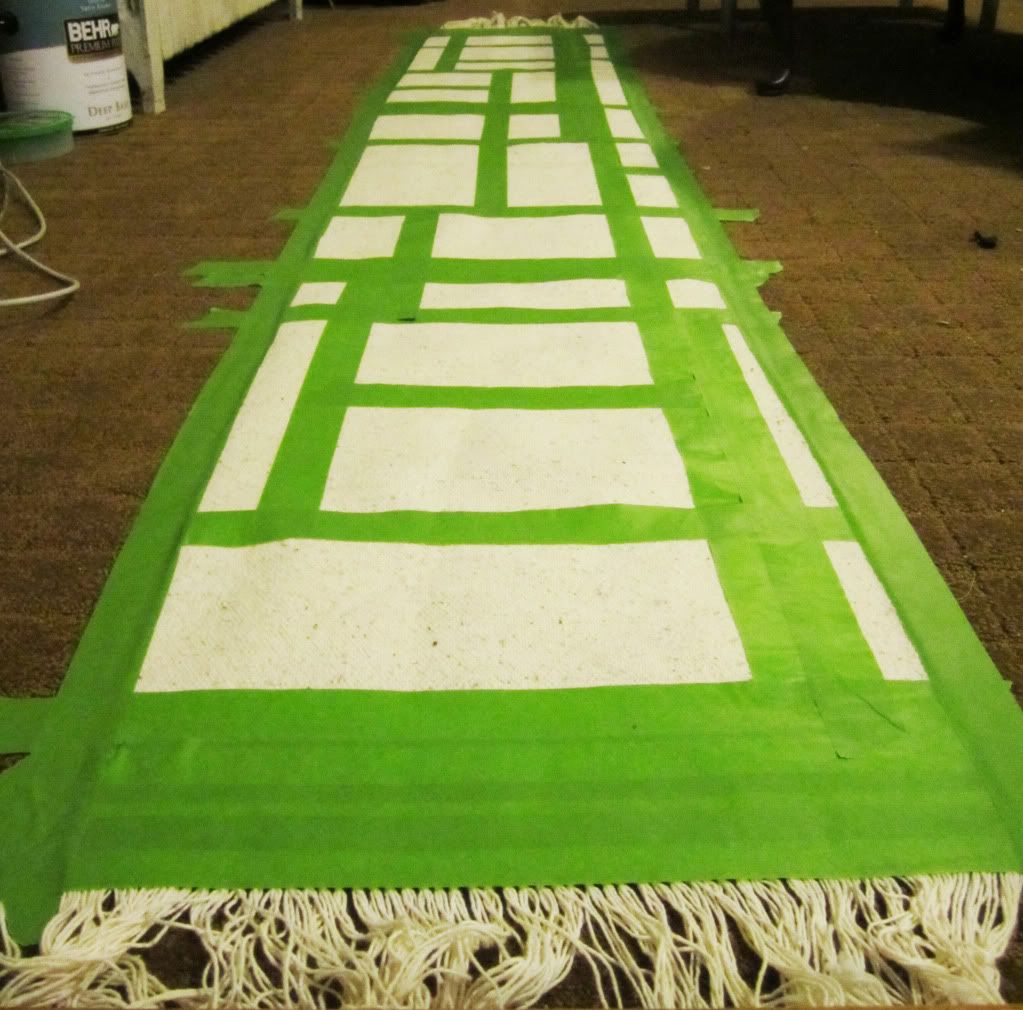 I then Mixed my fabric paint in with the paint I would be using, at a ratio of about 1:3.
Finally, I simply started painting! I used a smaller brush since I was doing multiple color blocks, but if you wanted all one color, you could just
use a roller for simplicity!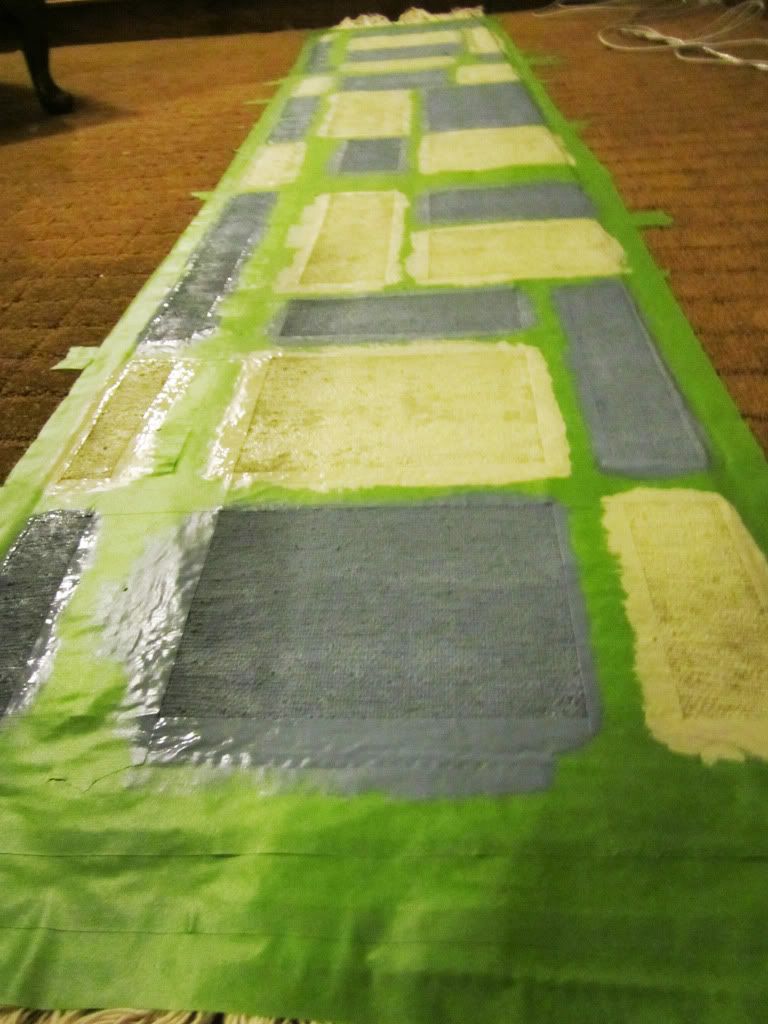 and final result?
A painted rug! (Erhm.....table runner?)
Oh man, next time I am gonna step up my game, but am I glad to know it works!