BAKED CREAM CHEESE WON-TONS!
I don't know about you, but I am a HUGE fan of the cheese won ton. HUGE FAN. I cannot enter a Chinese establishment without ordering cheese won tons. I get VERY upset if they are crab Rangoon, as I don't eat meat. I just want the CHEESE. So I decided it was time to try and make my own. I started out with a VERY basic recipe, just to make sure the general concept wasn't lost on me... recipe as follows:
Ingredients:
1 tea. ginger puree (I used 2 tea. i like ginger...)
.5 tea soy sauce (I used 2 tea. i like soy...haha)
Simplest
recipe ever. Preheat over to 415 degrees F. Step two? MIX EVERYTHING TOGETHER. (well... except the won-ton wrappers and olive oil). Put mixture in center of won-ton wrapper, wet edges and fold wrapper into triangle formation. Make sure to really push and seal edges together... I did not, and had a lot of seepage.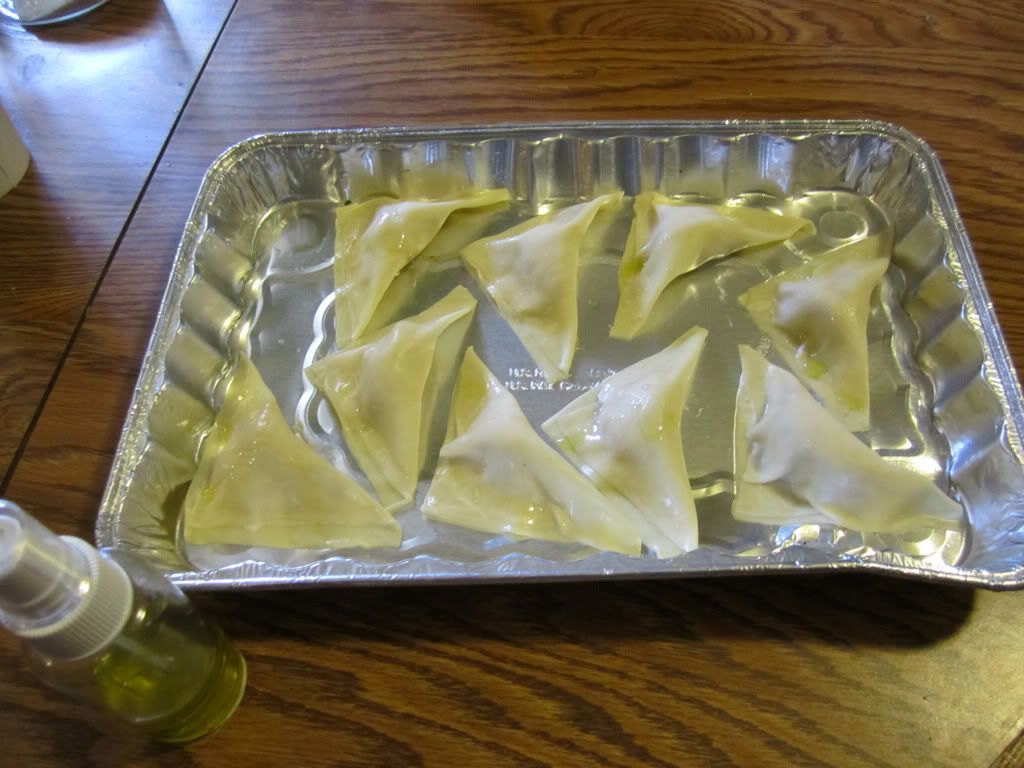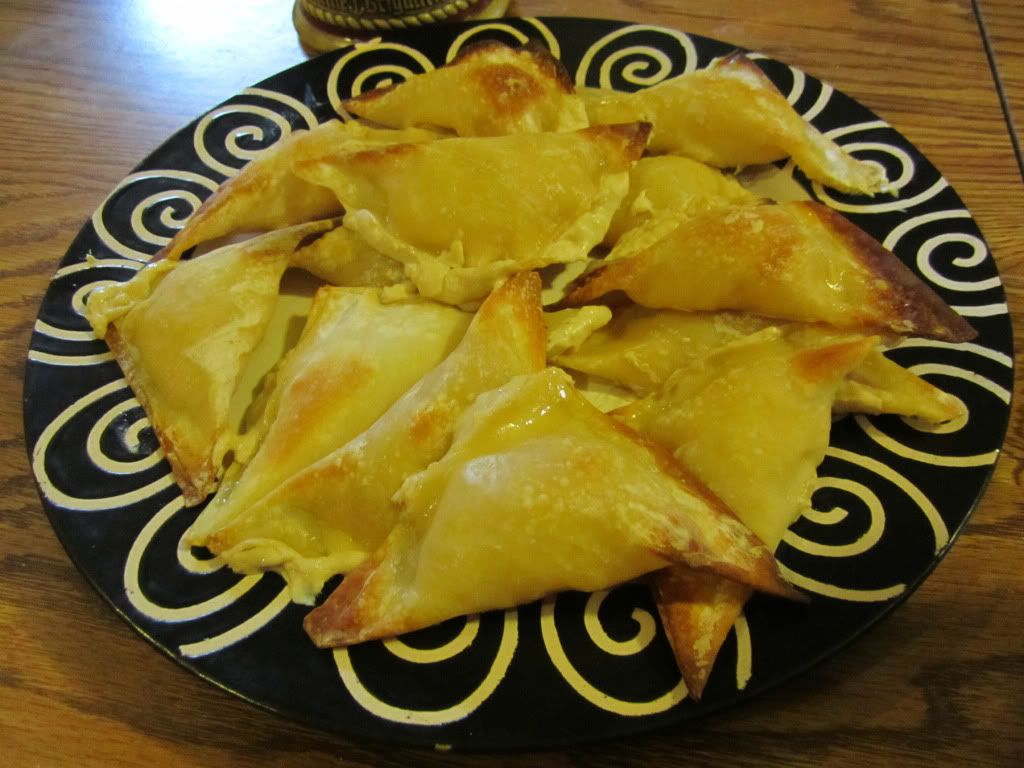 Place Filled Won-Tons on foiled sheet, sprayed with some olive oil on top of won-tons so they get all golden-like, and bake for 12 minutes! TADA! Cheese Won-Tons! (side note: I used to buy stuff like Pam, etc. but then realized I could just buy a small squirt bottle...OR WATER GUN ....Oh man I just thought of that... anyway, small squirting bottle or gun, put olive oil in it, and BAM. tasty way to use oil without pouring loads!)
The fact that these are so easy makes me realize that I could put so many more things in them. Planned right now? Sunday im gonna do salmon ones for a party I am having. future? Mushrooms, scallions, cranberries, you can make them savory or sweet. SO MANY OPTIONS.