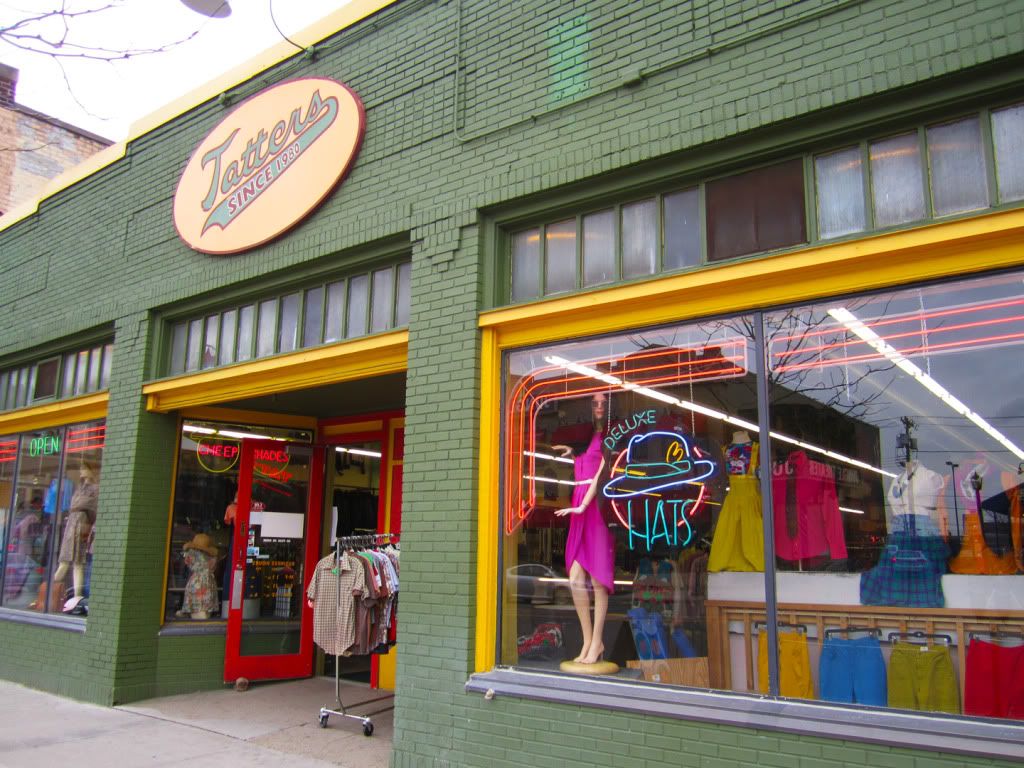 Tatters Vintage happens to be only a block away from my house, yet it took me more than 6 months to step through the front door. I don't know it if was the store front and facade, it just didn't strike me as a vintage store. It seemed 'sports apparel' like. Anyway, once I stepped in, I was VERY Pleasantly surprised!
They buy most of their clothing from Estate sales, or costumers but are VERY specific in what they want, motorcycle jackets, only clothing from the 1970s and earlier, and lots of old rock t-shirts.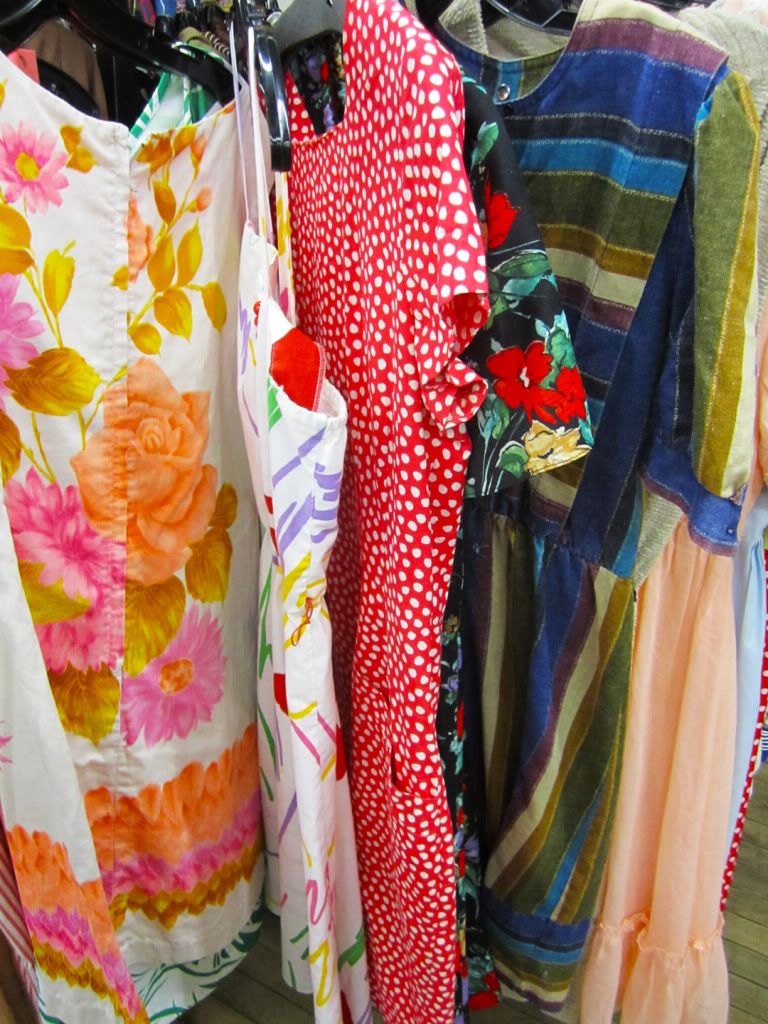 I of course gravitated to the dresses, which there were SO MANY TO CHOOSE FROM. Once again, thanks goodness I am saving money....so i just browsed, otherwise the options would have surely made my mind explode in delight.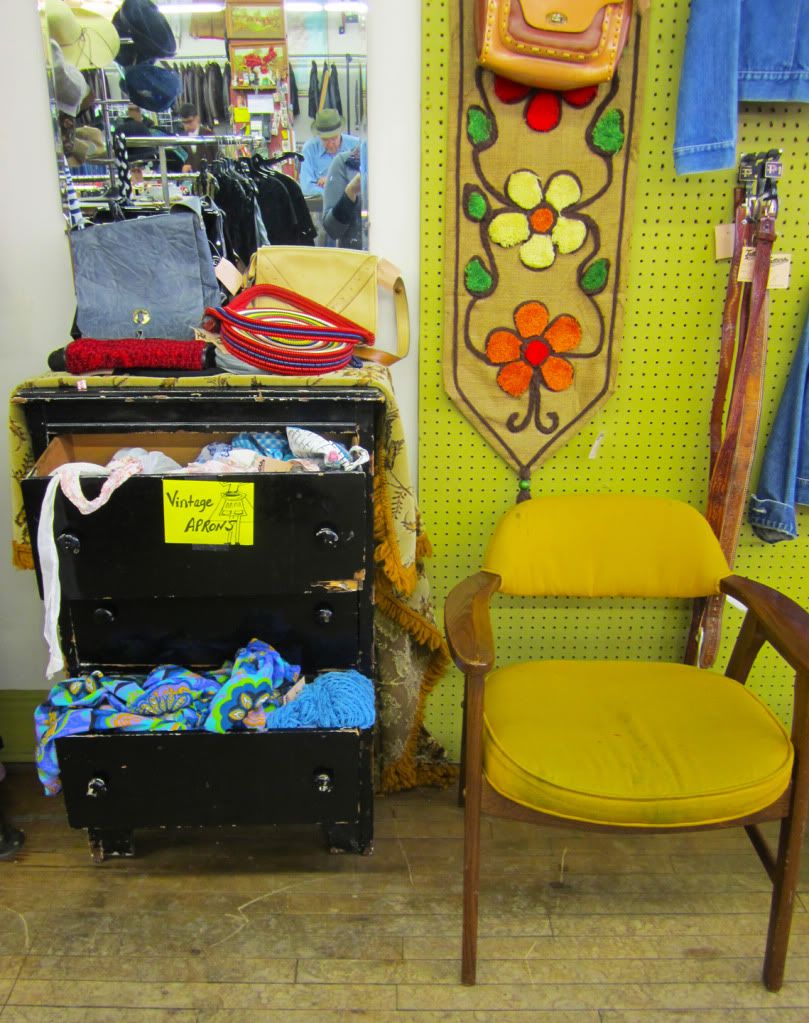 So, I have found I LOVE vintage aprons, though i would never actually use one. I don't think I've ever actually worn an apron outside work, which is a shame, cause they make me happy to look at :D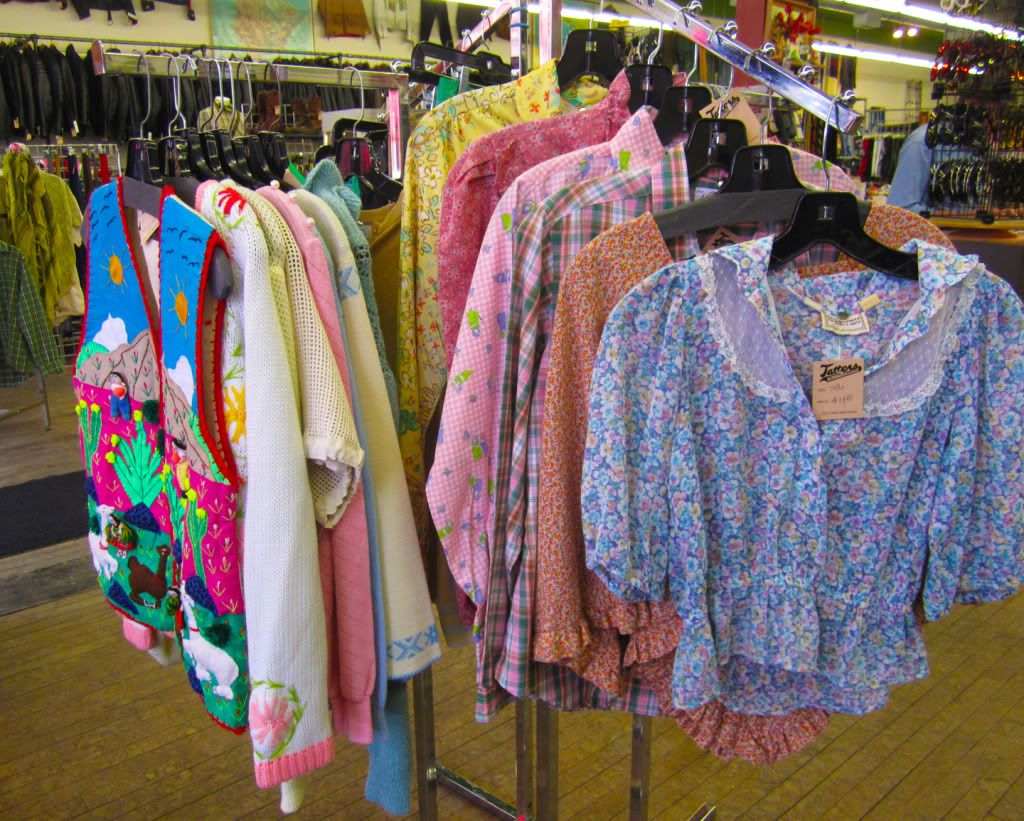 Thought I only took photos of the women's side of the store, Tatters defiantly went against the mold of most thrift/vintage stores in that it had a HUGE men's section!