I have a lot of scraps of things laying around my apartment; Scraps of fabric, yarn, paper, threads, every type of glue you can think of, photos, etc. When I received this bright set of stationery from my mom, I decided to put some of my scraps to use, and personalize the note-cards a bit!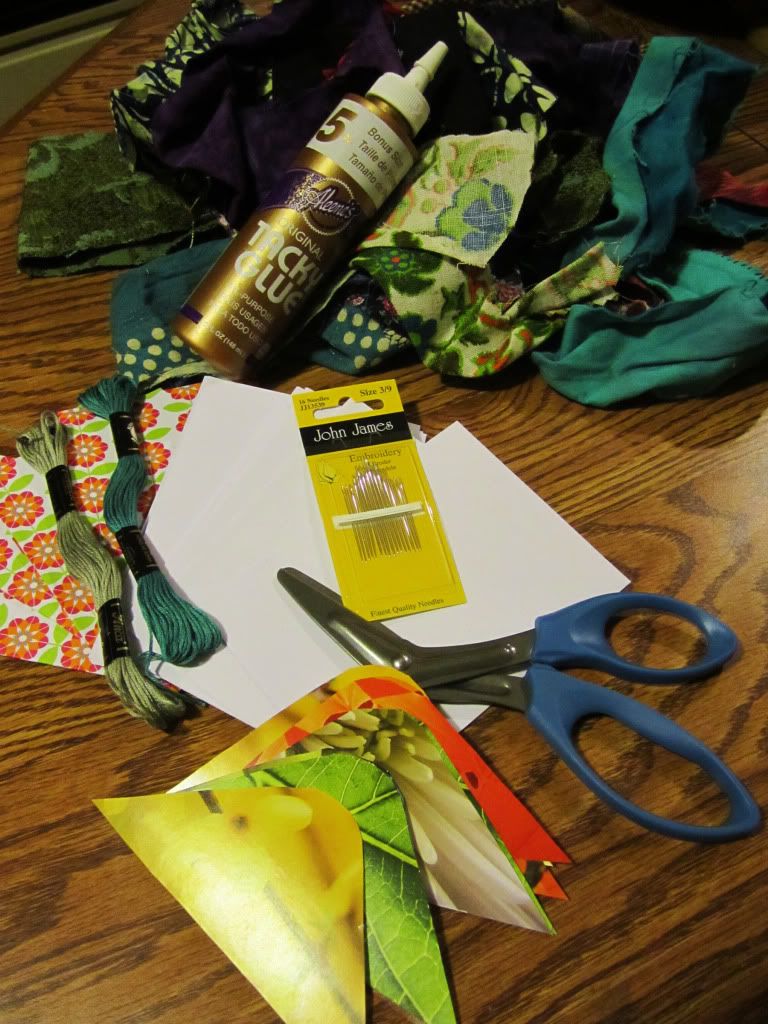 Supplies:
*A set of note cards/stationery (mine where a gift, thanks mom!)
*Scraps of fabric (I literally have brown shopping bag full of scraps in bigger than a coaster. Most just in shreds....)
*Glue (I used tacky glue, but you can really use most types I would think)
*Scissors
*Bright colored or fun patterned paper (I actually used paint samples that I found at a large home supply store. They were too bright to pass up!)
*Embroidery thread and needles
Steps:
*Decide what image/shape you want to add to your note cards. I went with a 'K' for my name, and just free hand cut it out. I like things when they aren't uniform, so the differences of freehand didn't bother me. You could do initials, any shape, a
silhouette
, anything!
*I don't own a sewing machine, so I simply hand sewed all my 'K's to my note cards. I just did it at night while watching some TV with Nick, not time consuming at all!
*To spruce up the envelopes, I traced the shape of the inside flap onto one of my paint chips and used that as the template for all the rest of the envelopes
*After I simply glue the paint samples to the envelopes, making sure not to cover up the adhesive strip to seal the letter when finished!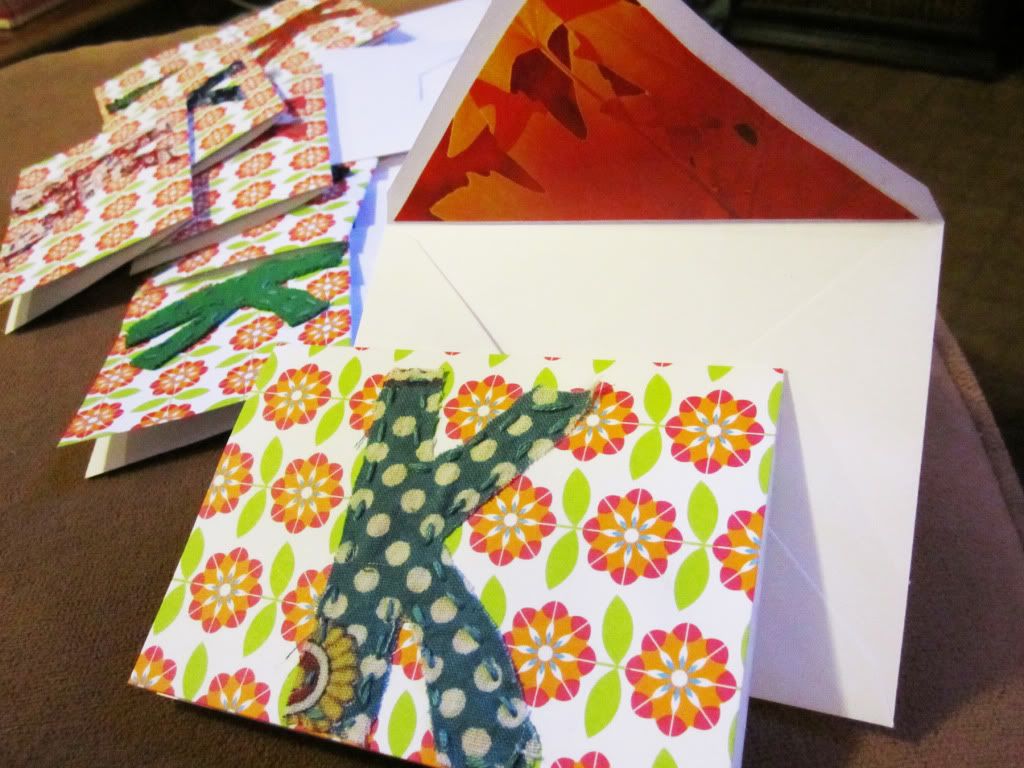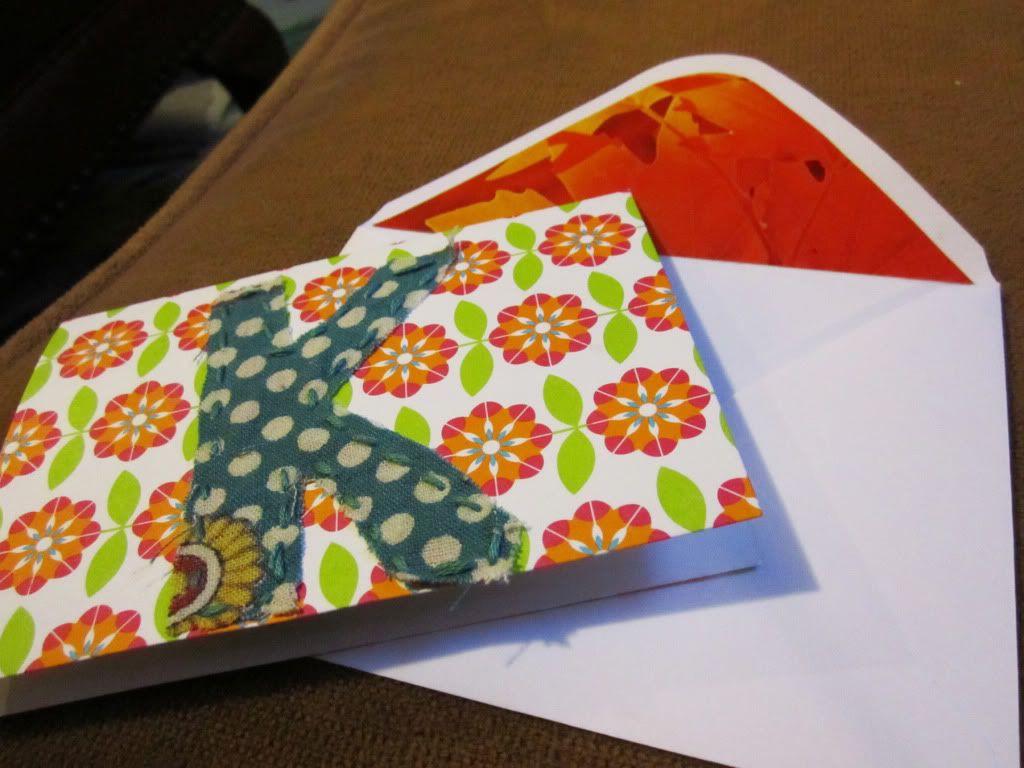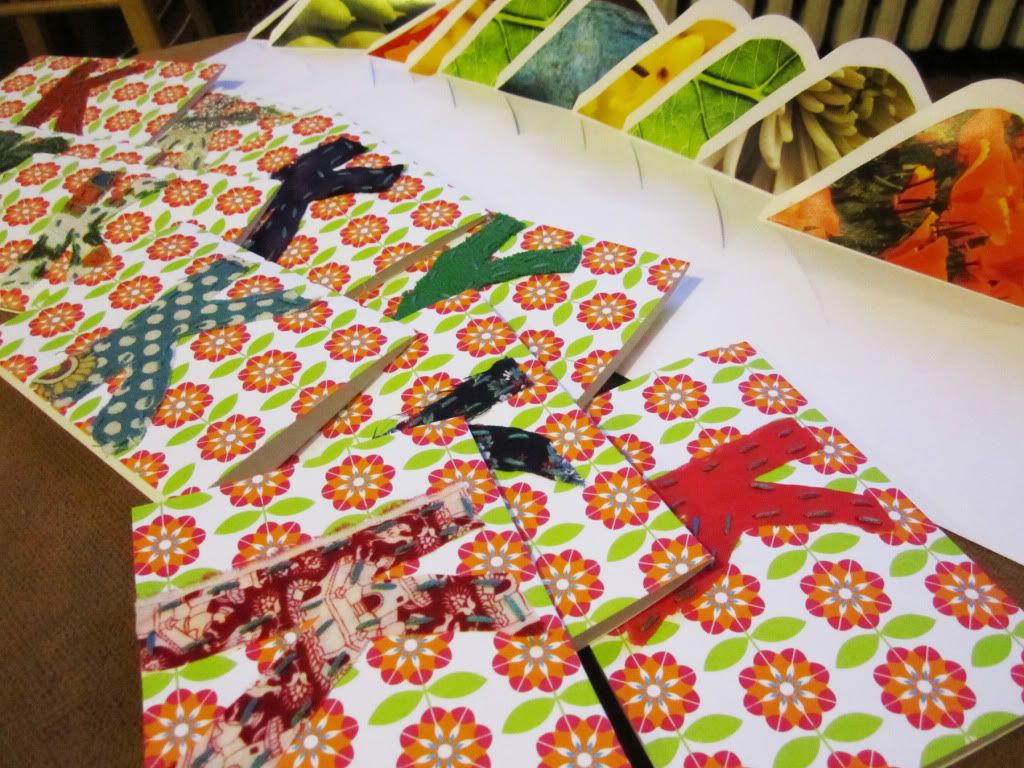 TADA! So Simple, and adds a little flare to generic stationery! What do you guys think!?