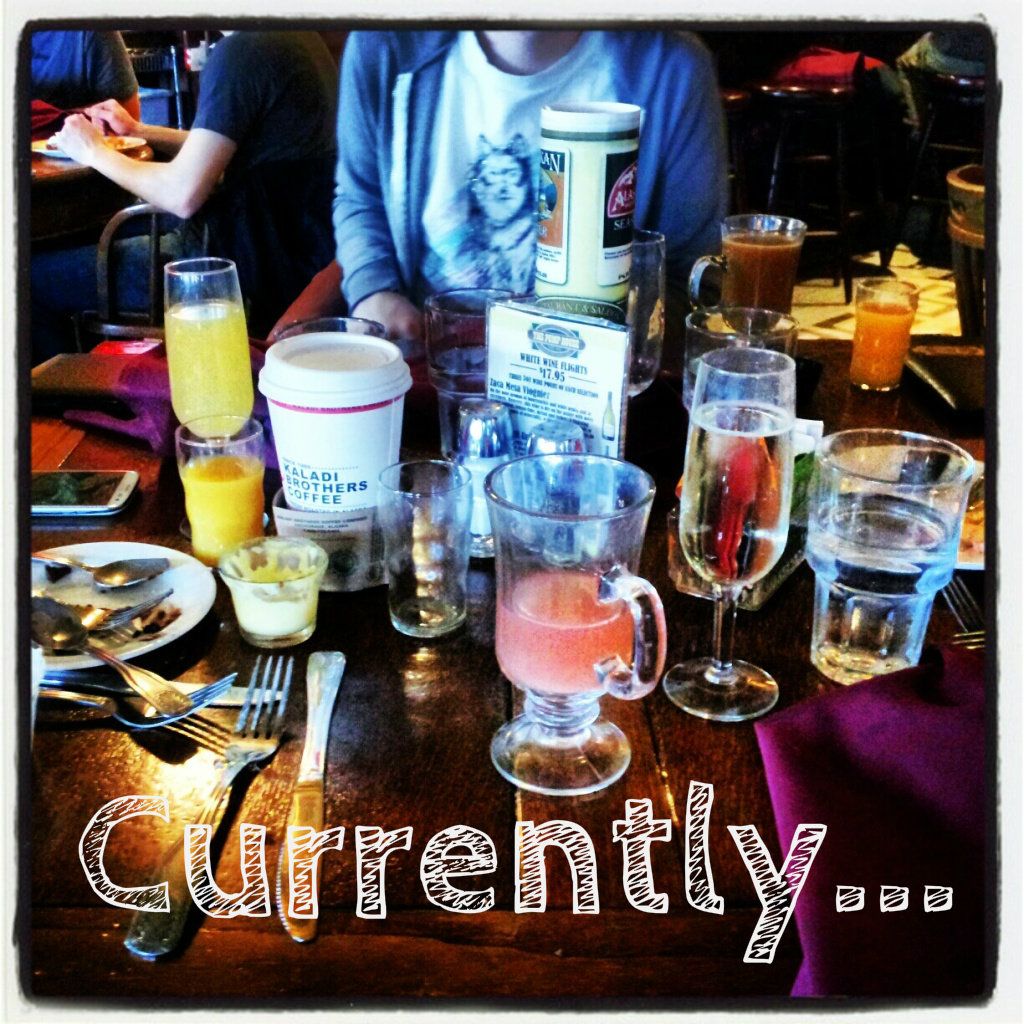 (Brunch Wreckage. Gotta love a Pump House Brunch.)
So, Usually come Monday morning I am going to try and do a weekend recap or a currently post. The thing is, most my 'weekends' look the same....WORKING. Yeah, see... I work the typical weekend, so my actually weekend ends up being a Tuesday/Wednesday or something. Maybe I should make Thursday my 'Weekend recap'? Only Time will tell what I decide (mwahahaha). Okay, that definitely didn't require maniacal laughter, but I did it, and that is that. *sticking to my guns*
...OKAY, And with that aside... I am Currently: (Stylized this week after Julie and Elizabeth)
WORKING ON: Updating this Blog. Constantly working on this, but I am trying to streamline the layout and clutter. I just got photoshop back (yay!) So, you may see some design changes over the next few weeks. Finally.
THINKING ABOUT: Spring! Yes, it isn't even winter yet, and Spring is on the mind. Trips are ALWAYS on the mind though, and I am hoping that I can plan a big trip across the water in Spring with some of my favorite people. Big dreams still, but it is nice to think about
ANTICIPATING: The next two days I have off! I have quite the todo list piling up, plus I am on day 6 of working straight, and really, my body is just saying no to serving tables any longer. Also, this weekend at the University of Alaska Fairbanks student PUB they are hosting a Campus couture Fashion show to support the Gay Straight Alliance. I have been asked via Arrogantly Shabby to help style the Runway models using all the donated clothing.
LISTENING TO: I just got done throwing Frank Ocean, D'Angelo, Discovery, Horse Feathers, Ben Sollee and The New Fiona Apple onto my phone for the car. It was time for a change up, let me tell you.
EATING: Well I am like.. 2 months,maybe 1.5 months...not sure, either way I am off caffeine Yay! so Herbal teas and every once in a while a glorious Decaf Soy latte with Some Coconut. Also, LOTS of Breakfast foods. Basically, breakfast is all I feel I have time for now a days. Otherwise, On the few days off I get I have been making soup,A LOT of soup. I love soup weather it makes me so happy, and having a copy of Moosewood Restaurant soup based Cookbook makes everything just that much more special.
THANKFUL FOR: The fact that I stayed diligent through all the forms, hoops, etc I had to work through this year to get my Alaska Permanent Fund Dividend (PFD). I finally got accepted, and will receive it later this month. Man, does that help me financially. PHEW.
PLANNING FOR: A winter of learning. SO CORNY, but man, it is totally true! Goals, here I come!
I may have been overzealous at the library the other day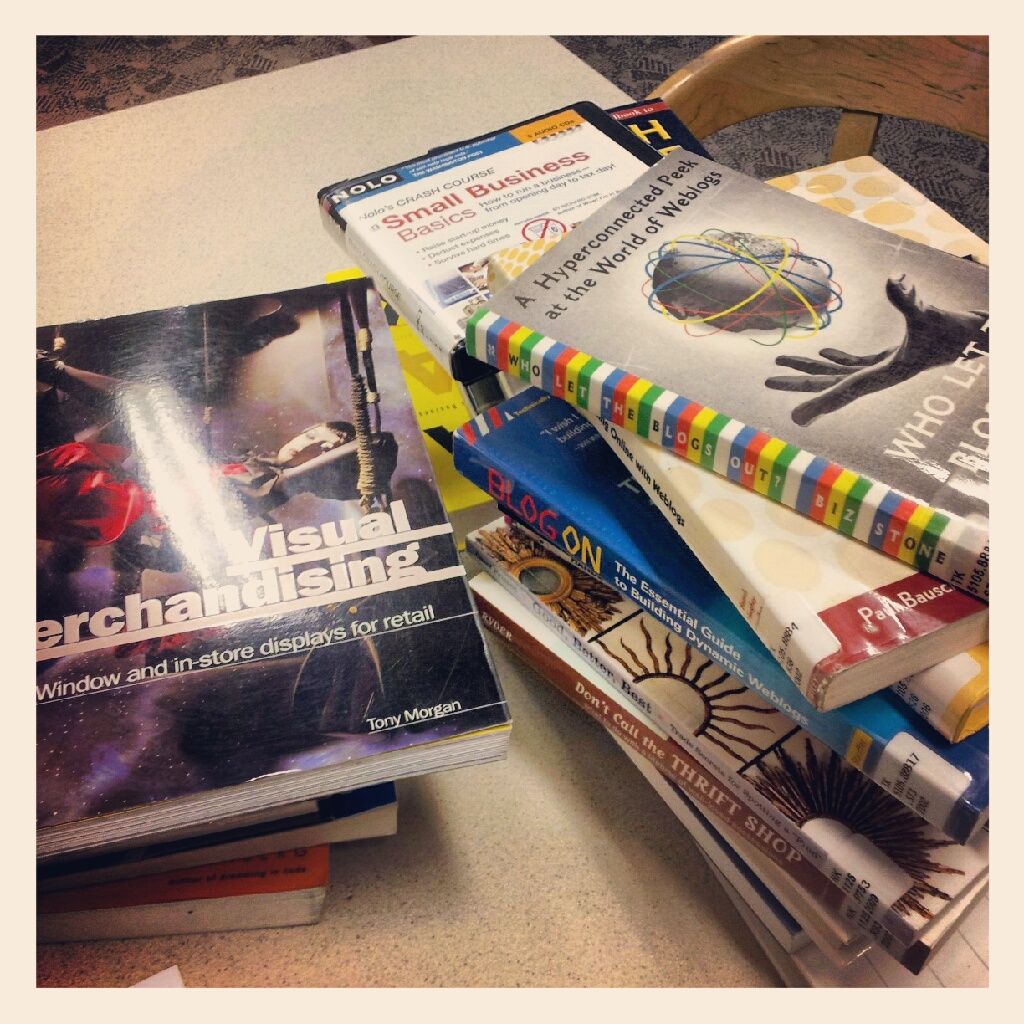 (My ToDo list in book form...)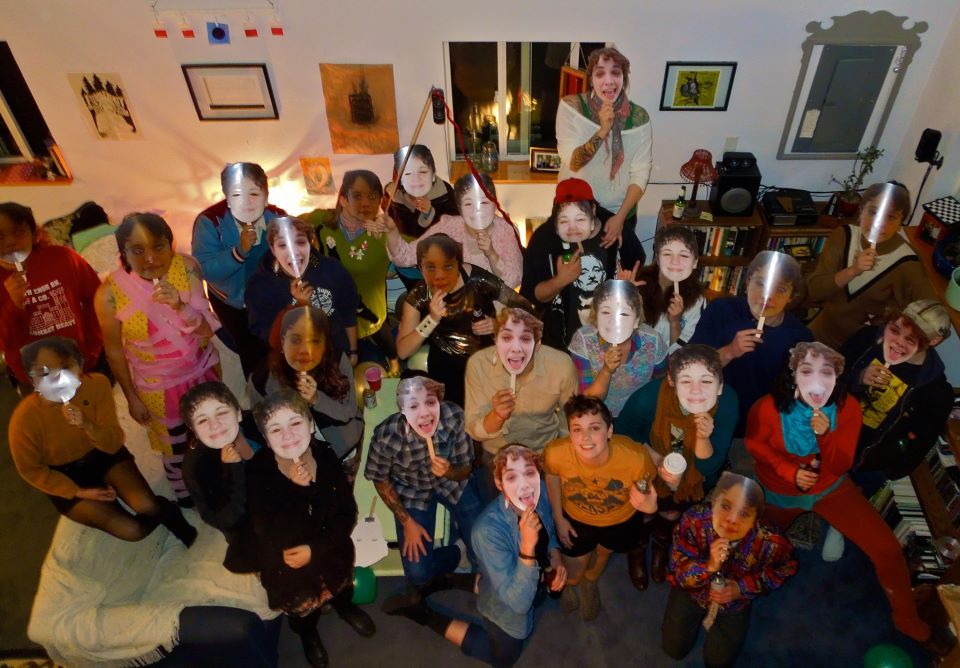 (A little Nigel time is always a good time) (Recent going away party where we all dressed like our friend Angel, who is moving to Portland. Aren't the masks wonderful!?)