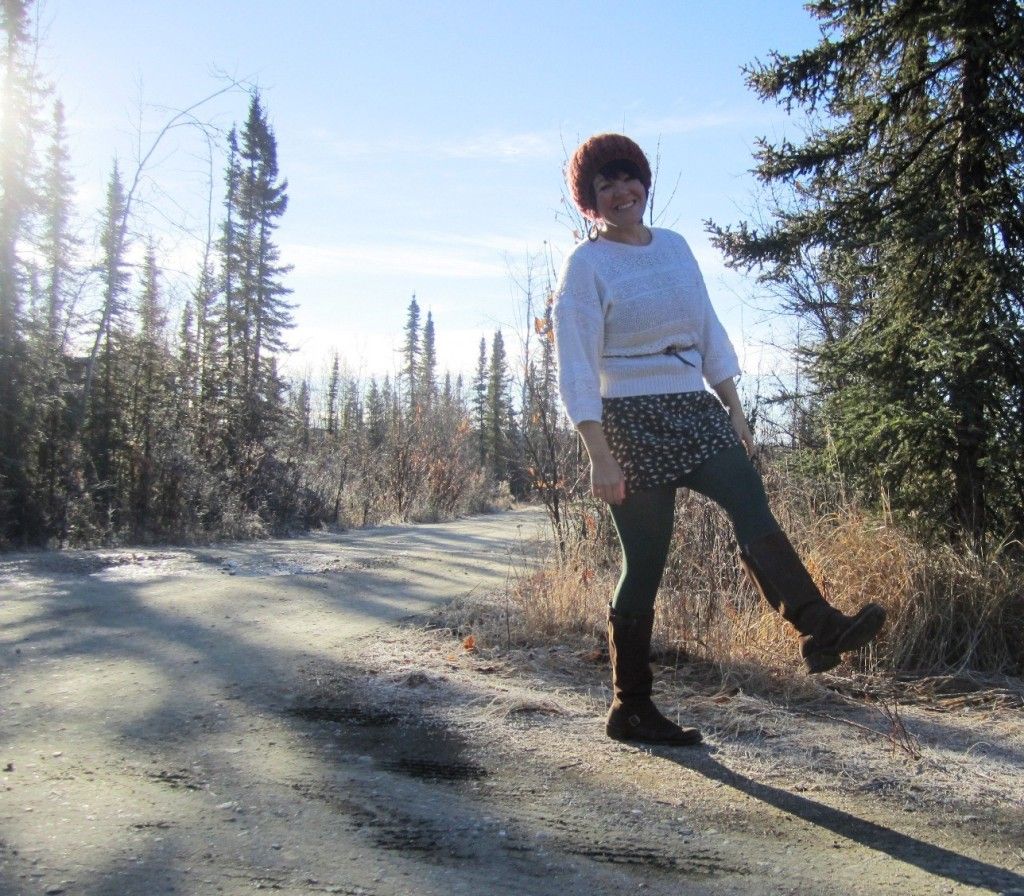 I started out the day picking out a very standard Katie outfit before realizing I needed, if just a tiny bit, to try and remix it up. So, here is what you get world, a somewhat mixed up Katie standard. Instead brown tights, I went with hunter green. Instead of the ivory silk shirt I usually wear under this giraffe print jumper, I decided to do a chunky kit on top. and finally, though the though of getting rid of the belt crossed my mind for a hair of a second, instead I went with a skinny bronze belt rather than a thick brown one to top it all off. Man, am I versatile.(*ahem*)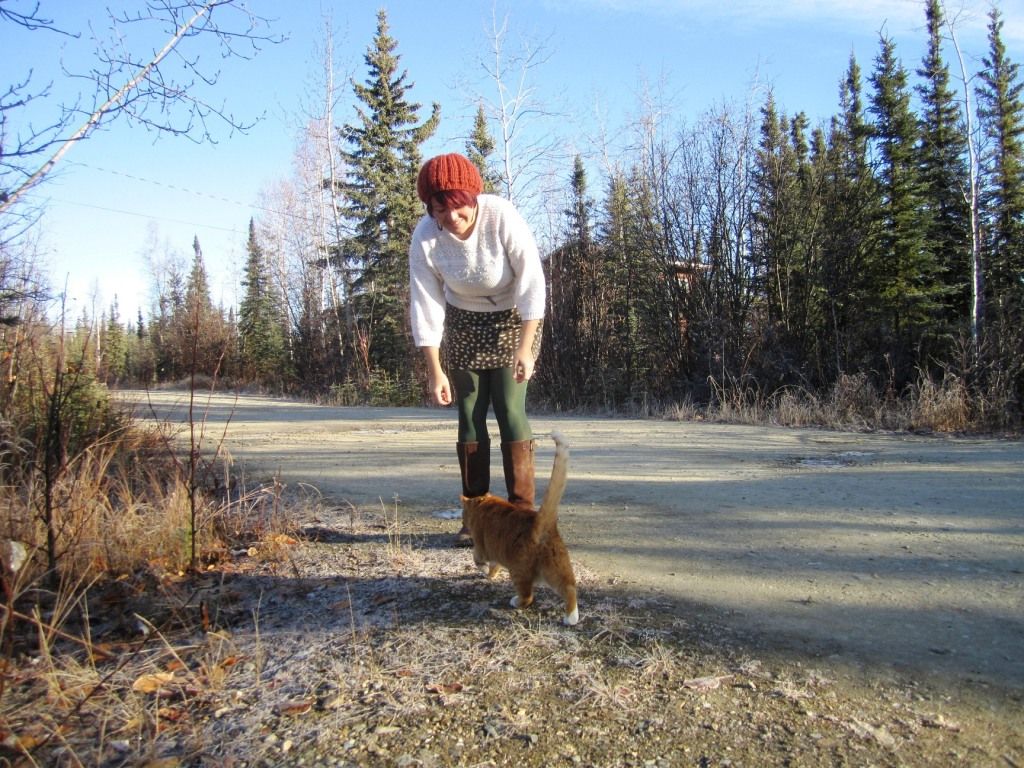 Nigel also decided to photo bomb quite a few pictures. He can't help himself, he is an attention whore through and through. Plus he gets excited when he thinks we might be going on a walk. Yes, he goes on walks with me-short walks-but walks non the less.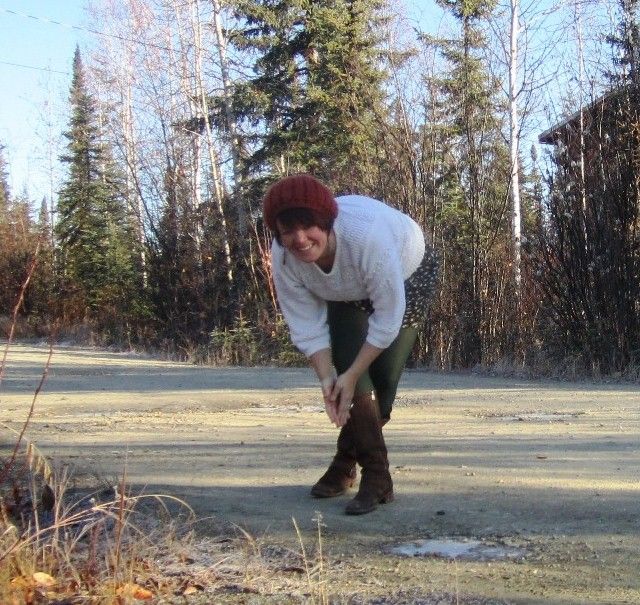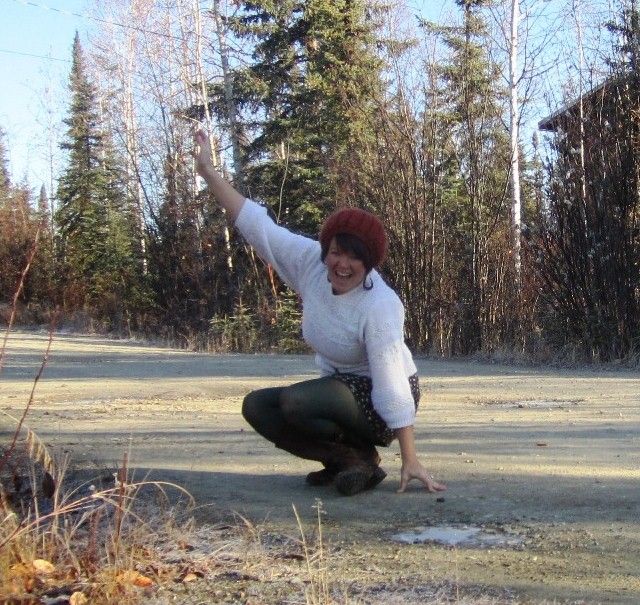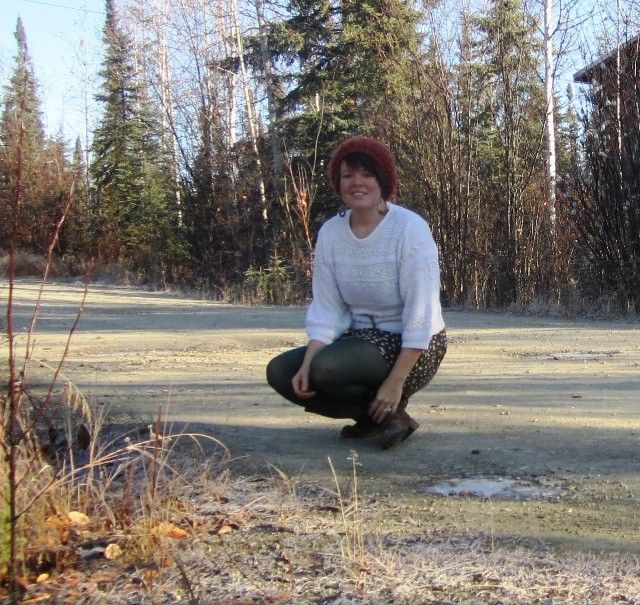 Also, I thought I would share the progression of me not having balance, ever. This happens every photo shoot. and everyday, just in life.
Boots: LL Bean Deerfield (brown)
Tights: Fred Meyers
Jumper: Old Navy via the Transfer site
Sweater: Value Village
Belt: Old Navy (old)
Hat: Stolen from my sister