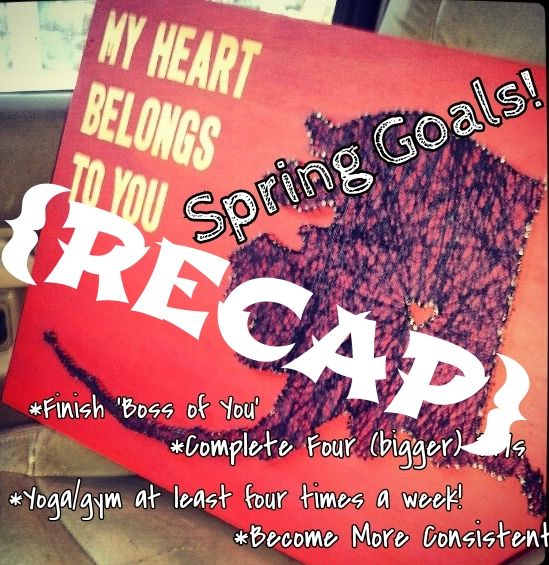 *
Finish the book 'Boss of You' and do outlined steps towards a business plan/etc
.
This book has been by far the easiest to understand in the whole business jargon aspect of creating something from nothing. I am only still on the 4
th
chapter, simply b.c I wont let myself read on/ahead without actually implementing the tactics they speak of in collecting data/writing a business plan for an upstart business.
*NOT COMPLETE. At all. This was a library book that I returned, and then bought the digital version for kindle so I could read it on my phone. And haven't looked at it since. I still very much want to accomplish this, but since making these goals, my life kinda took a few twists and turns and some things (THIS) got put on the back burner.
*
Keep up with THIS blog
. I had just recently not posting in two months. I cant let that happen. Even if it is just two posts a week, I need to make sure the content of this blog stays current, find a voice for this blog, talk about
A
laskan adventures/tie it into my work ventures, etc.
*HAHAHAHAHA. Yeah, sooo..... Let's once again give this a go. I keep trying, that has to count for SOMETHING.
*
I have at least 4 big DIY before and afters to do, that deal with my future shop
. I want to make sure I get these tackled. These wont be until later in the spring, simply b/c a lot of t hem deal with spray paint, and I live in a one room cabin where it is too cold to open the windows and ventilate...haha
*NOT COMPLETED. Man, spring was not my time, goal wise. This once inevitably didn't happen b/c I gave away/sold all my shit and traveled then moved back home for the summer. More on that in my next post though...
*and more on a personal goal level,
I want to make sure I am keeping myself healthy/preparing myself for adventure club this summer.
SO, I
want to make sure I am going to the gym taking a yoga class at least 4 times a week. I have started this habit, but I want to write to you all at the end of the spring and be able to say that minus the 3 weeks in march when I was on vacation, that I kept to this schedule.
*YAY! I did this one! I was really good about gym.working out this spring. Not like 'Now look at my body, 15 pounds lighter!' good, but, I
didn't
feel like a slug, and I am still going to the gym
regularly
( minus all my travel time). So, 1 outta 4 goals, that is..... something, right?