EATING: Lots of smoothies and breakfast foods! I have recently been working at a breakfast joint, where with my employee discount meals are roughly $3.00. SO yes, lots of breakfast, in all shapes and sizes have been consumed this and tuna melts. Delicious, grilled rye tuna melts. This is all to come to an end though, as (gasp!) I quit the breakfast joint just a few days ago.
LISTENING TO: The Features newer stuff (hey guys, the features are awesome. SO UNDERRATED. Check out, and fall in love with their 'The Beginning' EP)
THINKING ABOUT: Not a lot. Actually. I am always thinking, and it is REALLY nice to just have a bunch of shit back burner-ed I know what I need to be thinking about, I have just decided not to, until about.. July? Yeah, that sounds good. I suppose the one thing I am actively thinking about/anticipating is Bonnaroo this year. It will be my third year going (last time in 2009). I have convinced a few Alaskans to join me, and I think we shall all have a grand time. I mean, I get to see Paul McCartney. That means in life I will have seen two Beatles in Concert. BADASS right here.
MISSING: First and Foremost, NIGEL. I miss my beast so bad. I get pictures all the time, but knowing it will be at least three months until I see him, oh man. My little orange man.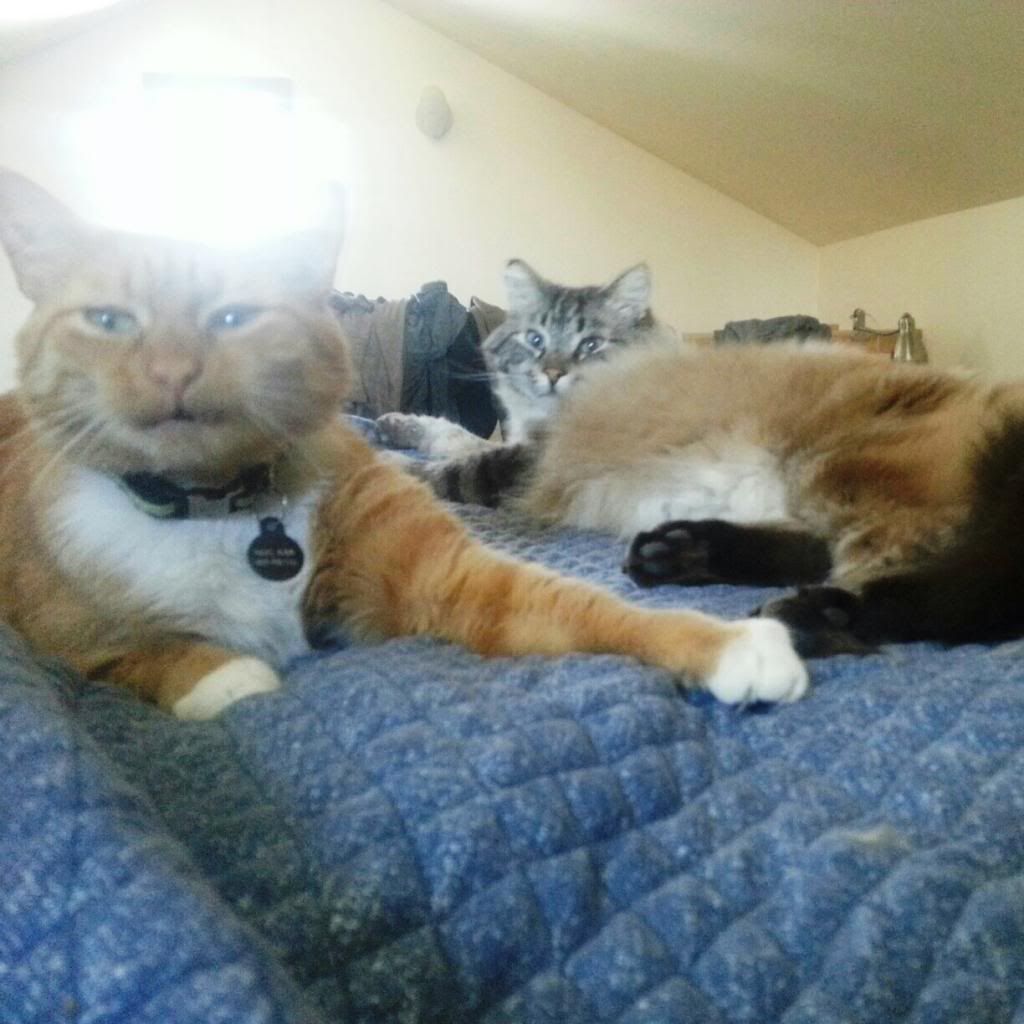 I mean, look at him, just smiling for the camera! I am currently gritting my teeth in happiness just looking at this picture!
Otherwise, all my friends around the globe. I have two friends from high school who live here in Pawleys Island, and I have gotten a chance to see both of them once or twice so far this summer, with plans on visiting other South Carolina friends as the summer wears on, but all my Alaskans and those who live in all the other nooks and crannies of the world are being missed DEARLY. Slowly, I am making new friends here in the south for the summer, but nothing like those who are tried and true :D
WORKING ON: Getting settled in. I have downgraded from two jobs to one job for the summer. I WILL be working doubles at the one job a lot, and its at a small grill right on the beach. I also am finishing up a house sitting gig I had, which was great, but lots of driving around between here and my parents and the two jobs, so it will be nice to get a little more settled and such. There are also talks of July 4th cabin times with m y family and extended family, in the upstate on a lake. That should be wonderful, so all this... all this I am working on, technically, I guess?
My lovely work place for the summer.