So, My hair was just getting ratty. It had been In the past year: Bleach Blonde, Strawberry blonde, Burgundy, and finally dark brown. My curls were limp and gross, I was getting rats nests and love dreads daily, and I simply was wearing my hair up in a ponytail on most days. So, I made the appointment, and when it was being cut, I just kept saying 'shorter'. The woman cutting my hair was awesome though. She had curls, she understood I didn't want it at my chin, b/c of my already super round face, she knew I wanted bangs still, she knew I didn't want an afro. I had her style it straight, b/c let's get real, I'm never gonna take the time to wear it straight...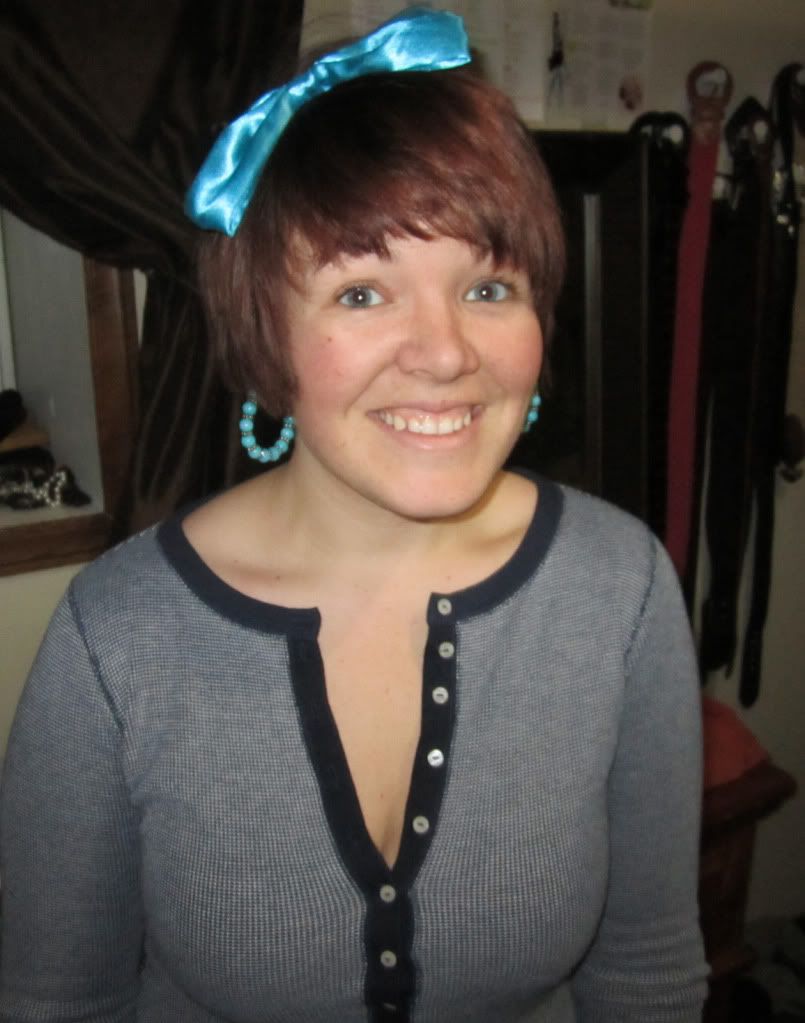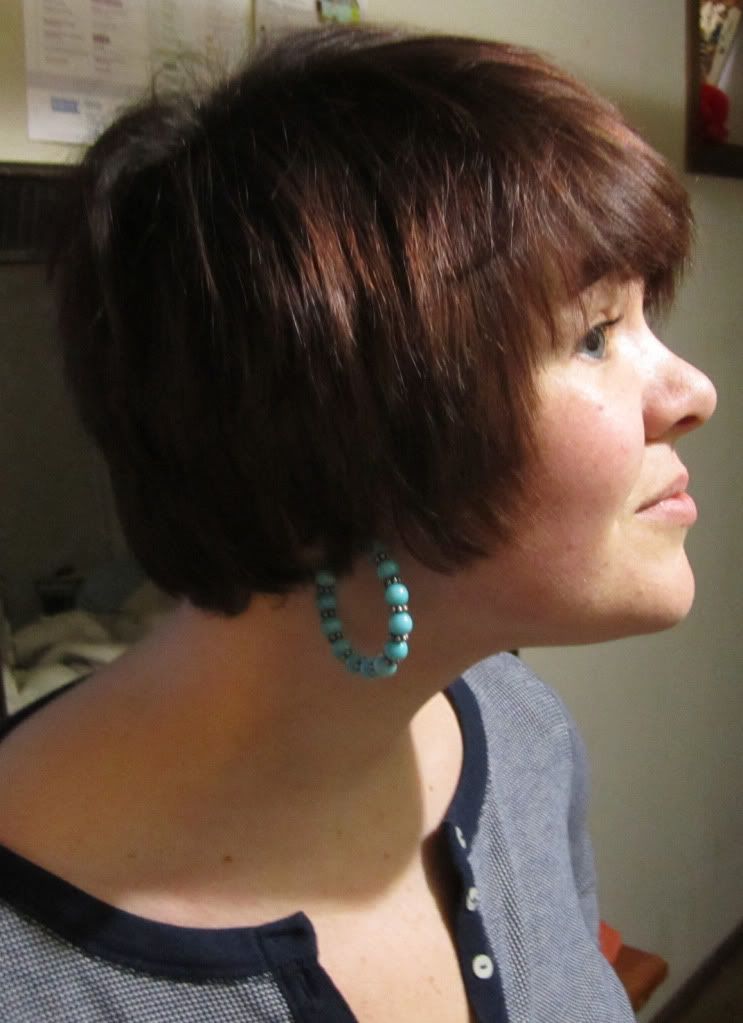 And here it is after I let it air dry then took all of five seconds and ran a straightener over the bang area...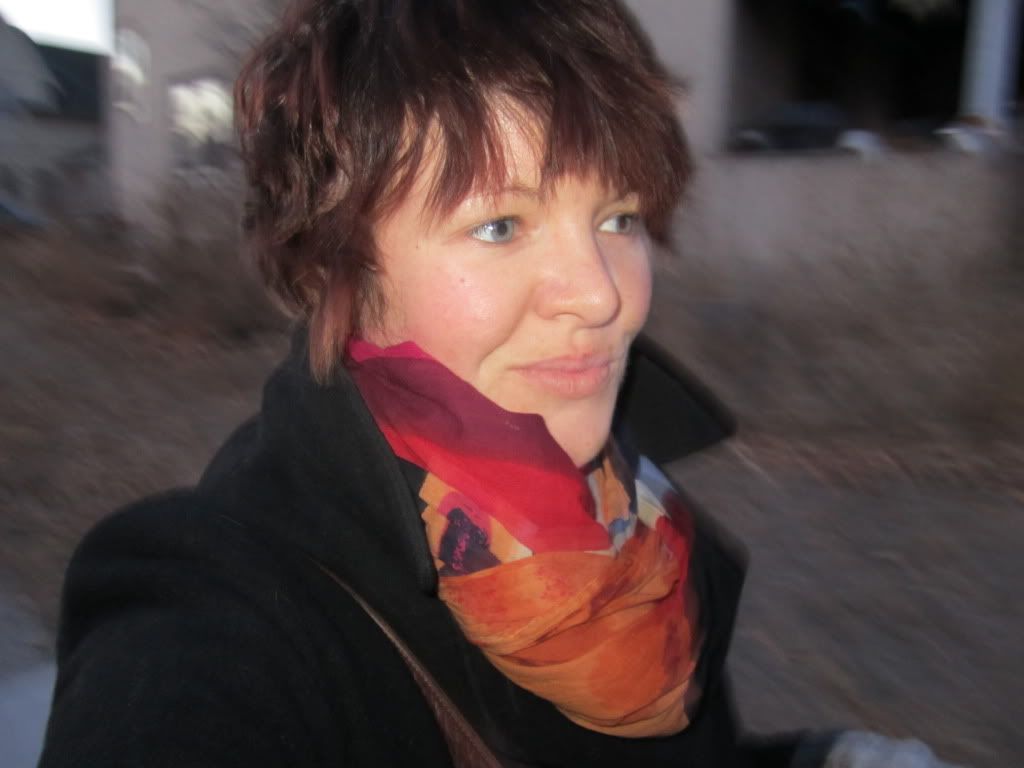 Overall, I am super happy/stoked. Thank god all the dyed and broke crap is gone!