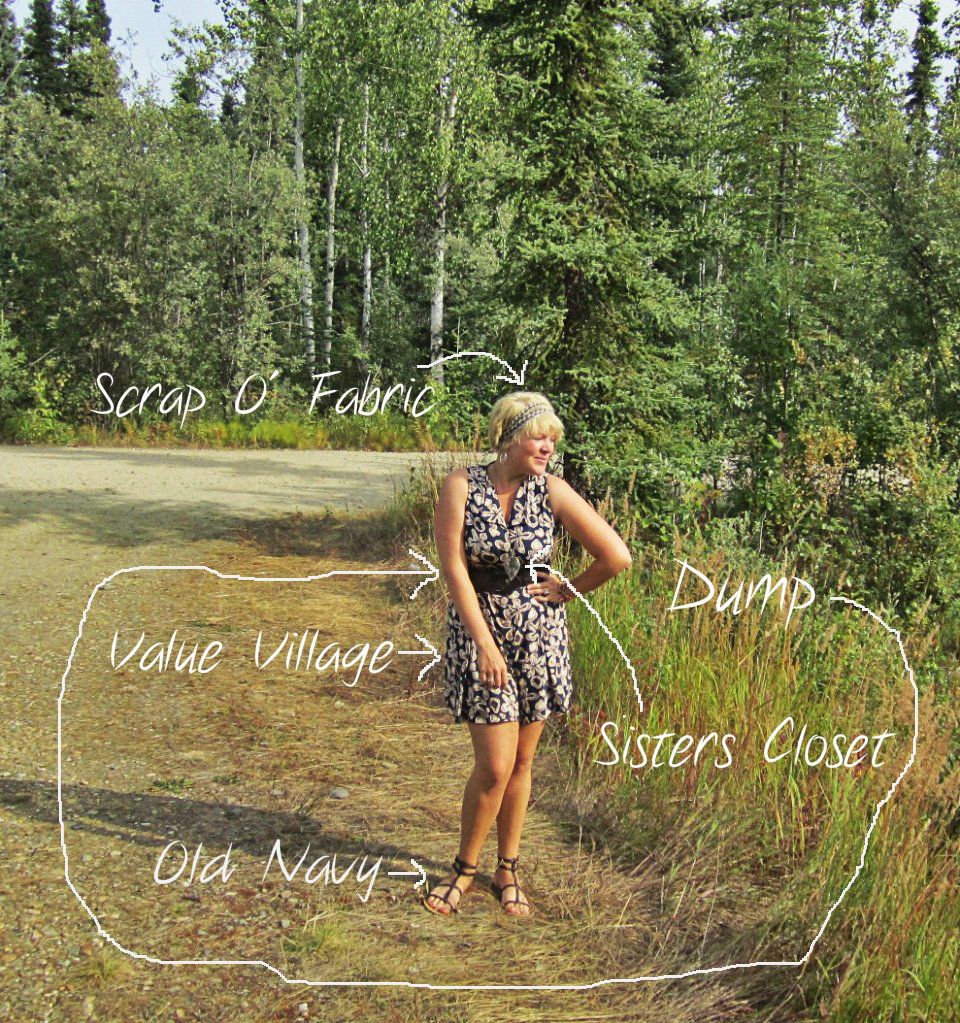 So, I cut my hair. And realized how intensely vain I am. I also realized how rash I am, because as a rebellion ( to who, Katie? ..I don't think these things through) I immediately went to the drug store and got box hair dye. for bleach blonde. This turned my hair orange, which I knew it would....yet still did? So, then the kind hairdressers at Elements Hair salon fixed my act of rage...and, ladies and gentlemen, this is what I am left with.
Sandals: Old Navy (old)
Romper: Express via Value Village ($ 3.49)
Belt: Dump find
Necklace: Stolen from Sister's jewel Box (stolen from sister will MOST LIKELY become a new category...)
Head Band: Scrap of t-shirt I tied on my head. That's a thing.
So I have a confession: I LOVE ROMPERS. Second Confession: THEY USUALLY are the LEAST unfaltering thing that can be on my body. And then, I found this one. and it was 1/2 price. so now, I have this great old lady culottes outfit, and it makes me entirely too happy.