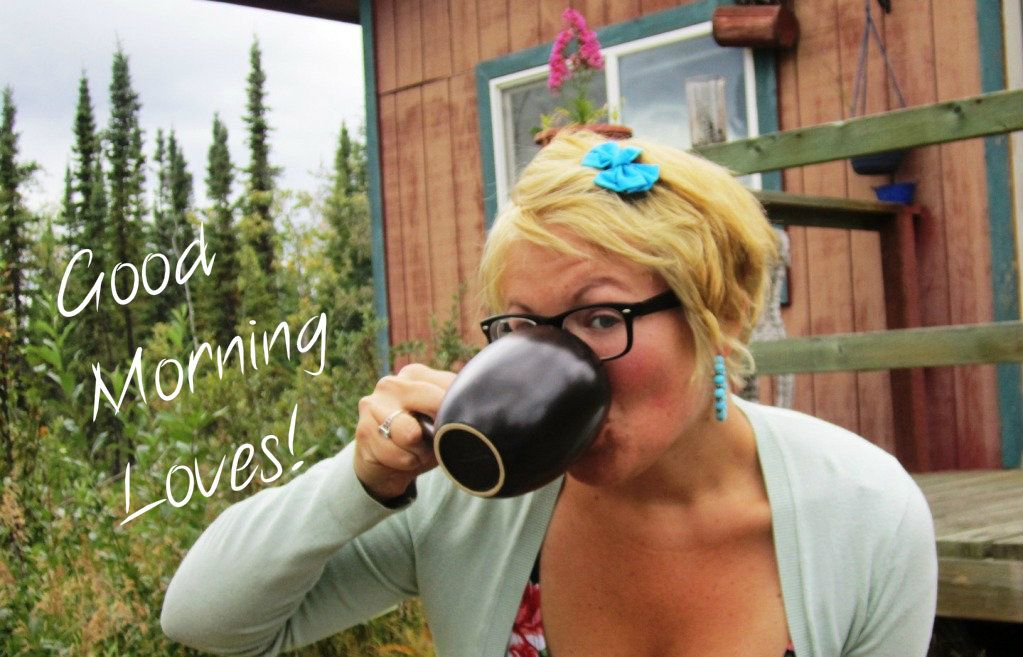 So, I know for a fact I was drinking coffee in this picture, and since I gave up caffeine 2-3 weeks ago, I want to take a moment of silence for this delicious beverage, and what we once had. I also want to take a moment and think about how slack I am in posting things to this blog... 2-3 weeks? RIDICULOUS.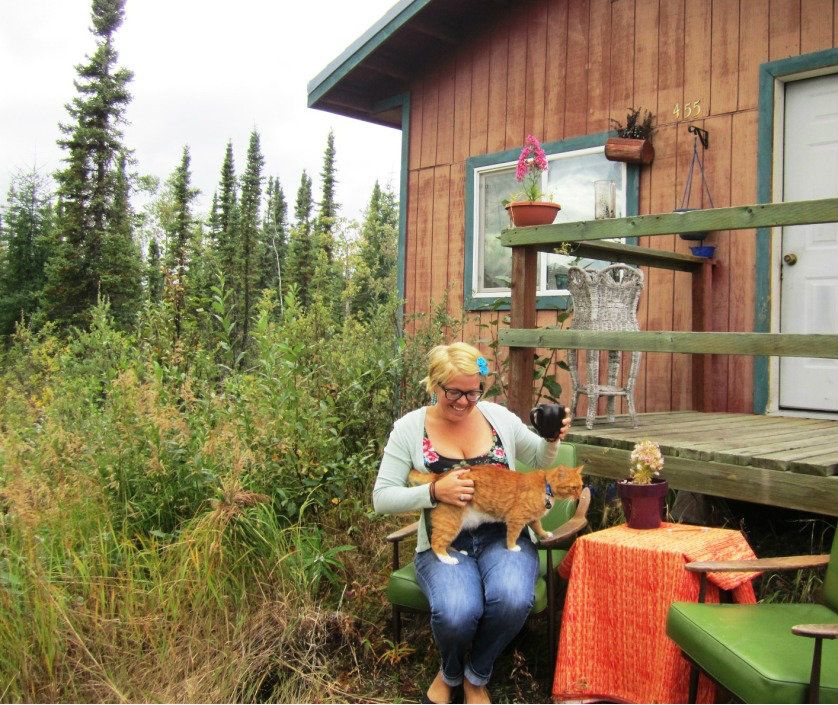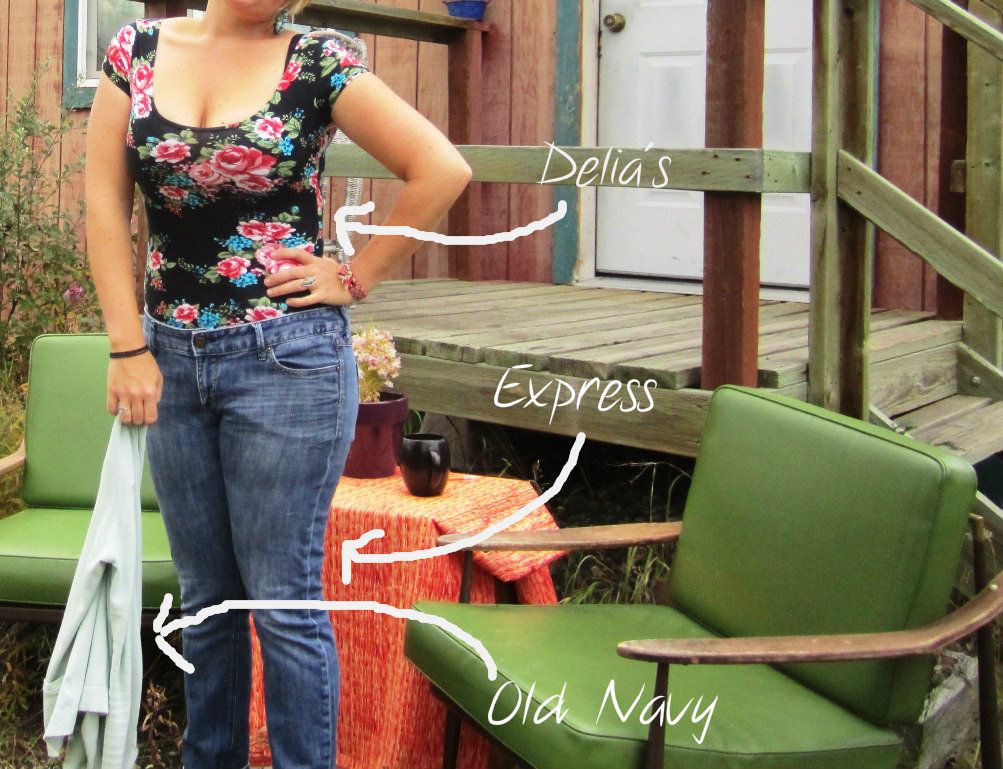 Dress (as top): Stolen from sister's closet. But from Delia's before that
Jeans: Express (but found at the transfer station)
Cardigan: Old Navy (Found at transfer station)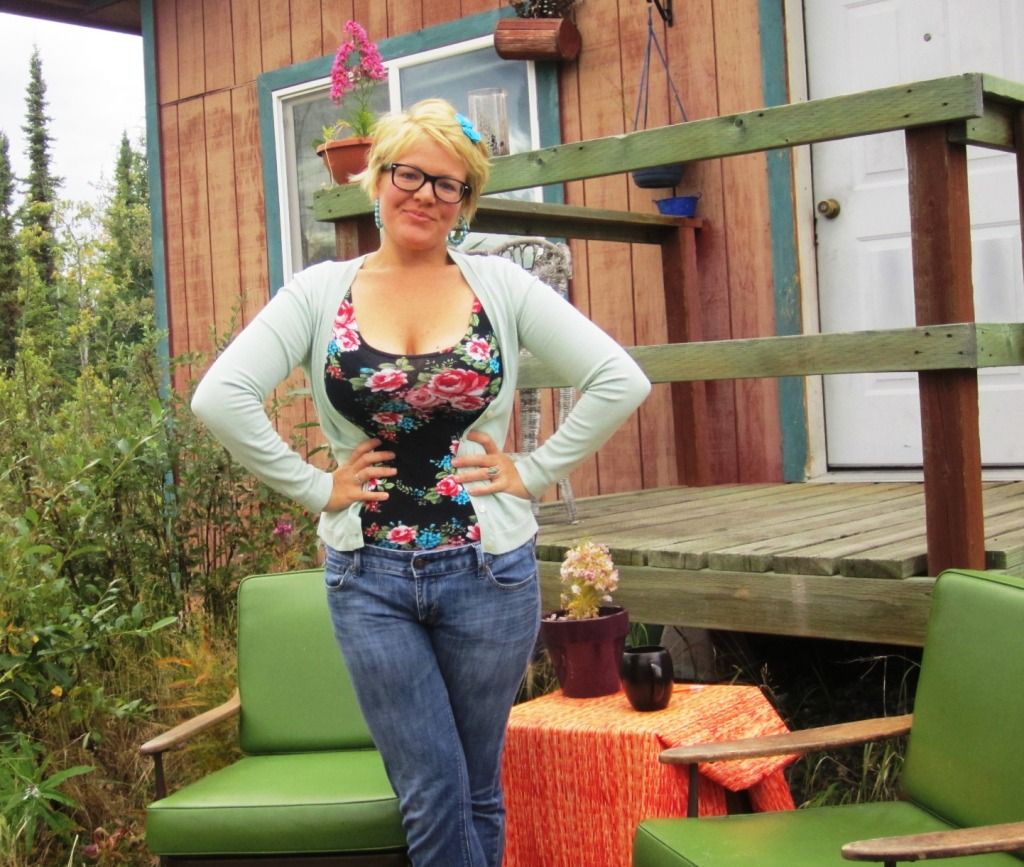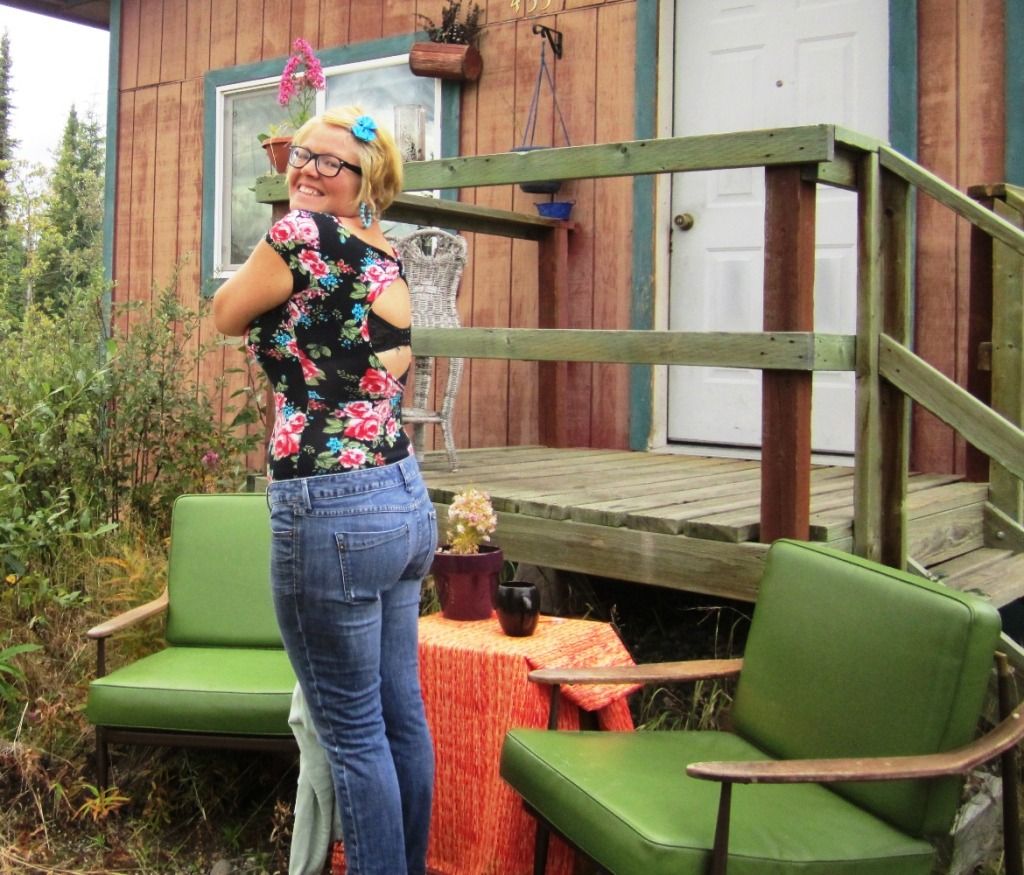 So, to counteract how slack I am with posting, I thought I would give a you a few up-to-date insights on life. Yesterday, one of the coolest things happened. So, as many of you know, I have a sister site that I started with my friend Ruckus called
Arrogantly Shabby
. Well, yesterday we did our usual dump fashion shoot but the kicker was that we were interviewed for the
Fairbanks Daily Newsminer!
Yeah, Pretty ridiculous. I will make sure to keep you all in the loop, but hopefully there will be a piece about
Arrogantly Shabby
in two weeks or so.